How to Start a Rental Property Business From Scratch?
Starting a Property Rental business is one of the wisest decisions you can take in your lifetime. Most people have to wait for their life time to acquire financial independence. But it is not the case with rental properties, provided you acquire the skill needed to run this business. The Rental Business is not just another real estate business where you cater to large returns only once when you sell the property. But, it is a business that is far supreme which puts cash every month in your pocket and offer tremendous other benefits also on your investment. Wait no more, get into rental properties to live the life you always dreamed off.
Wondering how to start a property rental business? Don`t worry we got you covered. In this article, we help you set up your rental property business and create an empire of cash flowing rental properties.  Build wealth from rental properties that you can cherish for a lifetime and pass this exceptional wealth for your generations to come. 
How To Start a Rental Property Business Today?
Starting a Property Rental Business can be a little tricky for some first time real estate investors. Finding the right property in the right location to setting up the property and finally having a tenant to move in seem to be never ending task in itself. However, with the right mindset and correct information, you can really do wonders in this business.
Speeding up your process, you can go through these below mentioned simple 14 steps to start into the property rental business today.
1. Starting With Research
Rental Property Business is a capital intensive business and  you are require to put a lot of your investment into the play. It becomes important that you first understand the basics of the rental business. You should have a clear idea of where you are putting your resources into.
Do some pretty basic calculations and try to estimate whether this business can actually give the returns you are expecting from your investment. Cap rates are a good initial indicator of how much return you will get from a certain rental property. You can easily find the cap rates online.
Understand how much work and time you need to put into this business to get the return you are expecting. And, whether the time and efforts you will spend will be worth the returns? Or, do you have any better plan than this?
Before starting the property rental business, you must clear your mind. Try to understand whether you have got what it takes to be a landlord? Get yourself all the answers to the above questions before you enter into the rental business. It is better you take some time in research and avoid falling to the common pitfalls before investing your hard-earned money somewhere.
Whenever you start any business from the ground, you are required to make continuous efforts in order to make it profitable. Rental Business is no different and taking it to where it becomes a profit-generating machine requires perseverance and a proper business plan. This business is not meant for hobby entrepreneurs and weak heartened people.
---
2. Set Expectations
Starting a rental business is a sure ticket for becoming rich. But this journey is going to be a long one. You have to learn and implement a lot in order to actually become successful in this business. Wealth can be created with the rental business but it is not just any quick rich scheme. So, it is important you set your expectations first before you start the rental business.
You should understand what a rental business is and how much time will it take to achieve your goals. Most investors start the rental business to either become rich, acquire financial independence or the passive lifestyle for themselves. Whatever your reason is, determining it prior will help you achieve it faster.
Once you have determined your goal and set your expectations. You should prepare a business plan to achieve your goals. The rental investors who can stay consistent and understand this time taking process can only create actual wealth with this business.
The ones who expect too much and overestimate the returns fail in the rental business terribly. So it is important to have realistic expectations from this business. Surely, you are not going to get rich overnight anytime soon. The only way to succeed in this business is to set the right base and then prepare a solid business plan.
Read: This is how you make your rental business 100% passive
---
3. Decide the Location To Buy Your First Rental Property
After having the research and the expectations in the place. You need to get into the market and find an investment property. Finding the right investment property is the most important factor for carrying out a profitable rental business. A good location and the right property can do wonders in your landlord career. So what is that you should understand about the property and the location you are investing in?
The first and foremost step here is to find a location where you want to start your rental business. The most preferred location for someone who is just starting up is always the one that is near and accessible easily. A location far away from your current residence can cause unnecessary trouble. Though, having a location that is in a close radius of about one hour drive from your current residence is still a safe bet.
Once the location is decided, you need to determine your budget for investing in property. Check whether you can find a good property in your budget in this area or not. If yes, go on hunting the good deals in this area. Remember, never hurry to close a deal.
Spend a month at least on investigating the deals before you actually buy your first rental property. Look at no less than 50 investment properties in this one month. Doing so, you can have a lot of potential options before you put your investment into it.
Read: Investors today are shifting towards buying Rental Properties Out of State
If you are having a hard time finding a good deal and is short on budget, you can consider investing in small income neighborhoods. These neighborhoods can prove to be a great value for money deal to you. Alternatively, you can also partner with an investor to invest in your deal
---
4. Run numbers on the investment property
In order to make your rental property business profitable, you must have the right numbers on the property before you buy it. Try to estimate the returns which you can get from the property after renting it to the tenants. Determine how much cash flow, the property will generate? What is the cost of expenses you need to make to run your rental business?
The cash flow is the rent you will get from your tenants. And the expenses are start-up costs, mortgage payments, taxes, insurance premiums, marketing costs, vacancies, and maintenance costs. You can easily estimate the rent by going through a comparable property of that area. Subtracting the expense cost from the cash flow, you will be left with the profits that you can make on an investment property in consideration.
Read: Do Rental Property Cash Flow Analysis as easy as 123
Understanding these numbers are important to ensure the profitability in your rental business. When you feel the numbers are right and you have zeroed down to the right investment property, go on and buy it.
Don`t hesitate to put your negotiation skills on the test. It may be possible that your luck and negotiation skills work and you get a 10% discount on the deal. Most sellers don`t hesitate to allow 10% discount on the market price when making a purchase with all cash. A 10% discounted price can give you some additional room for profitability.
---
5. Purchasing your First Rental Property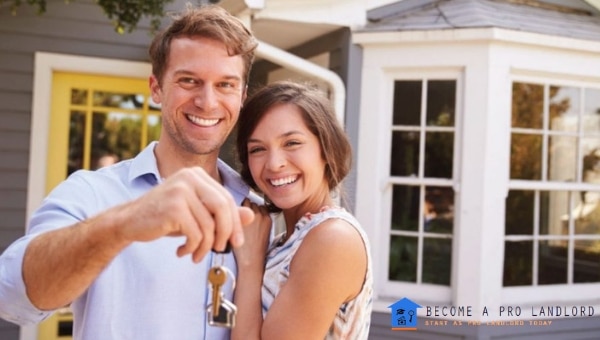 The high time just started as you have got the numbers right on the investment property into consideration. Its time you buy the investment property to start the rental business. So, how you do it?
You can buy a rental property by either using some kind of leverage or using your own cash if available. Depending on the investment property and the money available for the down payment. There are various financing options available to investors. Here is an article to help you purchase a rental property using leverage even if you have no money down.
Choose the option that suits your needs the best. Also, don't forget to include the cost of rehabbing the investment property with the property cost while deciding the leveraging amount.
Furthermore, if you have cash sitting in hand, try to make the purchase in cash only. This way, you can close the deal on the property quickly and need not wait for the mortgage amount to get sanctioned. A Cash investor always stays at a higher advantage. And, if you are using leverage to buy the investment property, you should use it carefully
Read: How to Buy an Investment Property To Rent (First Time Buyer 101)
---
6. Rehab the Place
The most important aspect of the rental business is to have tenants on your property. Your investment property has to be in an amicable condition for tenants to be able to rent the property. So, if the property you have purchased needs some rehabbing, you should do it before putting the property on rent.
A shabby property can take your entire lifetime to rent. You will sure have  a hard time converting the prospective tenants into your customers. Rehabbing your investment property then becomes necessary to make it more appealing for the tenants.
The rehabbing work can include working up the interiors, maintaining the landscape, and taking care of the neighborhood issues especially if renting in rough neighborhoods.
It is important you first estimate the rehab budget before starting the rehabbing process. Otherwise, you can find yourself in muddy waters if you have to stop the rehabbing process in midway due to a shortage of credit or cash available in hand.
Spend a day or two and make a list of all the things that need rehabbing. Prioritize the tasks accordingly and schedule appointments prior to service persons that are required. You will also need to supervise the rehabbing project. So you can either hire a project manager or can do it yourself.
Read: Ensure your Rental Property complies with Housing codes
No Time To Rehab?
Buy Rent Ready Properties with Roofstock. When you buy a Roofstock Certified Property, you will get Rent Guarantee and a 30 Day Money Back Guarantee.
Visit Roofstock
---
7. Incorporate the Rental Business
You are just starting a property rental business. And, there can be a high chance of something going wrong with the tenants. So, it is advisable that you consider incorporating your rental business.  Incorporating your business will save you from any form of personal liability. Your personal assets will be protected and the chance of losing them becomes none.
You have already put up a lot of your investment into the business. It is of no good in risking it by operating your rental business just as a sole proprietor. So be mindful and incorporate your rental business as an LLC as early as possible.
Also, with LLC on your name, you not only pass the liability but can take several other benefits also. You can avail of the tax benefits and will be filing taxes under pass-through taxation. Also when filing incorporation, you can even opt for an anonymous LLC.
Furthermore, you can also perform the step of incorporation of your rental business even before you buy the investment property. You can simply transfer the title of the property in the name of your LLC before you start the rental business.
---
8. Self Manage or Outsource the Help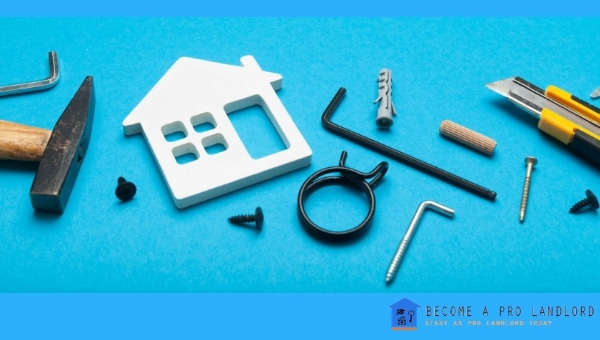 Once you have tenants on the property, you will need to handle lots of daily chores of the rental business. Being it a business, it has to run like a business. Determine whether you can perform these duties yourself or outsource the complete process.
You can manage the property on your own and take up the landlord's responsibilities.  Else, you can outsource the work completely. Outsourcing the work has its own benefits but not all property owners can consider outsourcing especially when the profit margins are tight.
As you have already run the numbers on your property. You can easily determine whether your profits allow the margin or not? If you have margins available, it is always best to outsource the work. You can save a lot of your efforts and time by outsourcing the landlord's responsibilities.
However, there are two types of outsourcing available for rental business owners. You can either employ a rental manager or hire a Property Management Company. You can hire anyone depending upon your scale and margins available.
But, if you feel confused and are unable to choose between these two. Then, simply go for a professional property management company. A professional property management service might charge higher but you can surely live stress free.
---
9. Determine the Right Rent
Determining the right rent for your rental property is important. You can`t go wrong here. Price it high, you will be at risk of having a vacancy. And pricing it low, you will be losing out on profits. So, how will you determine the right rent for your property?
If you are renting through a Property Management Company, you have already spared yourself from doing this task. They will determine the right rental price for you. They will take up the responsibilities on their own for managing everything.
But, managing the property on your own or hiring a rental manager, this job has to be performed by you. The general thumb rule is that the monthly rent rate falls between 0.8%-1.1% of the value of investment property.
However, there are still more factors in determining the right rent. But to keep the price competitive, always consider the rental rates of comparable properties in your area. Always stay fair and right with your rental prices as it will help you in the long run.
Read: Learn the art of raising rent without losing a single tenant
---
10. Market your Rental Property
You have decided to be a landlord. And, the most critical aspect of the rental business is to get the tenants to live on your property. You may have the best property in your area. But what is the use of the prospective tenants who don`t know about your place?
You need to put some good marketing skills in order to get the job done. Having a rental property doesn`t mean you will get lots of prospective tenants on its own. Especially if you have a rental property somewhere away from mainstream locations, you surely need to market your rental property.
In this digital age, there are various options available for you to market your rental property. You can use online platforms like Zillow, Trulia, Craiglist, and Rent.com. You can also post your advert on Social Media groups like the local Facebook groups of your area.
As the saying goes that the old is gold; you can also use conventional marketing techniques. These can include an ad in a local newspaper, for rent banner on the property, yard signs, referrals from other investors, and realtors.
These are just some examples you can use to market your rental. However, you can be more creative here. Always choose what is best suited for your property according to its demographics and target audience.
---
11. Set Up Rental System
If you have employed a good marketing strategy, then you are sure to have lots of prospective tenants coming on your property. At this time, you need a rental system to put the right tenants on your property. Having a good rental system, you can get the right tenants for your property.
Hardly is there any landlord who wants to have a bad tenant for their property. Set up a rental criteria and a rental application to get all the necessary and required details of prospective tenants. After receiving the rental application, run a thorough background check on tenants to ensure they are the right fit for your property.
The next step required in the rental system is to prepare a rental agreement. Stay away from using just any lease, only go for state-specific and a custom lease that is enforceable and suit your business needs. Better to consult a lawyer to draft an enforceable lease. Even a single clause that fails to comply with the law can terminate the enforceability of the complete lease.
Going to an attorney can cost you anywhere between $150-$450 to get a custom lease. But if you signup with Rocket Lawyer today, you can create an attorney reviewed and a state-specific lease by just paying $39.99 (not just one but all legal documents in Rocket Lawyer Library). New members can also take a 7-day free trial by signing up from here.
Once you got the tenants in your property, ensure to provide good customer service to them. Nurture a good landlord-tenant relationship from day one. The tenants who get a wholesome experience and exceptional services take care of your property in a better way. And, even tend to stay longer.
---
12. Plan Financial Management
Starting a rental business, you will get a cash flow every month. You will collect rent from the tenants and will have to pay for the expenses that occur every month. So, it is important you prepare a system with which you can manage all the finances of your business.
Keep accounts of the cash flow and the expenses that you make every month. Always have some cash separate for day to day and future expenses. These expenses can include periodic property maintenance, tax filings, insurance premium, general day to day repairs, and mortgage payments.
Keeping an account, you will never run out of cash for the necessary expenditures when they arrive. There are various financial management software available for the landlord to manage the financial aspects of the rental business.
Also, having sound financial management in your business will help you when you wish to scale it up. You are starting the rental business with one property but you can easily scale it to a much bigger portfolio if you have the right financial management.
"More than 60% of Landlords recommend collecting rent online. It can save you from lots of future hassles"
---
13. Buy a Landlord Insurance
Your investment property is your biggest asset in the rental business. And putting it on rent, there is always a risk associated with it. Anything can go wrong with your investment property. Be it damage due to outside perils or damage by tenants, you need to keep your property and your rental business from all kinds of harms.
The outside perils like earthquake, fire, storm, and lightning can destroy your investment property. You definitely ensure to have good tenants in your property but still, there is no surety of zero damages.
Your tenant may cause damages to your property anytime. It may be out of will but you cannot take a chance here.  Buying insurance that can protect you in these cases then becomes important.
Landlord Insurance is a special type of home insurance policy for landlords. It protects you from possibly all kinds of harm in your rental business.
You should then buy this insurance while you start the rental business. There are various covers available for landlords in the landlord insurance. You can add various covers according to your business needs.
Read: What covers you must add in your Landlord Insurance?
---
14. Maintain your Rental Property
You own an investment property that requires care and maintenance. You need to set up a system by which you can maintain your rental property to its best. The first thing required for you to keep your property maintained and free from harm is to include a move in and move-out package for your tenants.
A move-in package includes documenting the condition of your rental when the tenant moves in your property. It will enable them to maintain the place to its best. As failing to do so the tenant will have a fear of getting charged and deductions from their security amount.
After the move-in package, you should set up a move out package for the tenants. A moving out document can help you ensure a peaceful possession of your property back when the tenants move out.  Before the tenants move out, give them a quick list of things they require to do before moving out.
Apart from preparing a move in and a moving out document, make a schedule of doing inspections at regular intervals. Doing regular inspection, you can detect and fix the damages on your property in time. Also, regular checkups will help you eradicate any major damages from occurring. You never know when minor damage turns to major damage and cost you your business.
Also Read:
How to handle Tenants calling at midnight for maintenance requests?
How successful Landlords run their rental business?
---
The Bottom Line
There you have it all, the workable approach to start your rental business from scratch. Remember, a rental business can be successful only if you have an attitude to serve people. Provide best in class service to your tenants and invest your time and resources in things that can improve your business and its operations.
Have any doubt or query regarding starting your rental property business? We are just a comment away from you. Feel free to write down below. And if you like the article, then you may want to receive all the information related to become a better landlord and a real estate investor. Wait no more and signup today for our newsletter. Also, you can be a part of our community on Facebook.