Raising Rent and Still tenants renewing lease: Here`s how to do it
The idea of raising rent is what intimidates most landlords. You can be hesitant about doing the rent raise. You may feel a risk of tenants not renewing lease and you will end up losing a good tenant. The fear is emotional but it makes complete sense to you whether is it right or not. You don`t want to risk a vacancy at any cost for just a small rent raise. Breaking the ice, rent raise is an important part of business and has to be done without fall.
Raising rent is a small but an important element in the path of renewing lease. The tenants don`t mind a little rent raise and love to renew their lease, If you can provide some value for them in this path. It may be a business for you but it is home to your tenants. They want you to understand their psychology and wish you to perform the art of rent increase with empathy. Doing it right, you have an 80% chance of your tenants renewing lease even after the rent raise.
How to prompt tenants to renew lease even after rent increase?
Rent increase being a little art and a little science involves certain elements that need to be put right. Here how to put these elements to the art and make your good tenants an everlasting jewels in your business.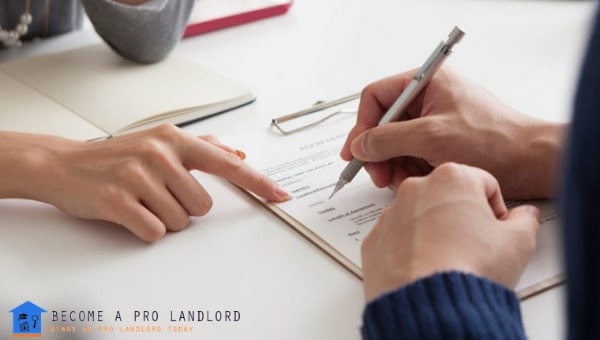 1. Putting Rent Raise Clause in Rent Agreement- Setting Expectations
The Rent Agreement is the first and the foremost document for the tenants. It makes them aware about the terms and conditions on their tenancy. You should put the clause of rent raise clearly in the agreement. Having a pre written clause of rent raise in the rent agreement, the tenants will stay prepared for the times you will execute it. Specify details like the percentage of rent increase and the duration after which the rent can be raised.
It is an important document in your business which serves to the psychology of the tenants. Tenants will have terms and conditions pre-written in advance and have it on paper.  They will have their expectations in right place. They will know prior what and when to expect from their landlord.
Including the rent raise clause in rent agreement, you are informing your tenant in advance. You are giving tenants ample time to get prepared. They can make necessary arrangements to keep up with increased rents. It is important you understand the human psychology and think from the perspective of your tenants.
Your tenants don't want their landlord to levy or implement anything out of blue. They have a right to be well informed and well prepared about your move. Informing them prior about future amendments will only be going to favor your landlord business. And if they are prepared, they will find no problem renewing the lease even after the rent increase.
2. Sending Rent Increase Letter- Taking shock away from tenants
You already have included the clause of rent raise in the rental agreement. But, it can still act as a shock to some tenants if the rent is increased without sufficient notification. A rent increase may cause a financial turmoil to your tenants if they aren`t prepared. This will make them unsettled and they may hesitate to renew lease at increased rent rate.
But, sending a written rent increase letter prior few months gives your tenants the window to act in time. They will be in much better position and can plan to synchronize this raise in their usual budget. They will have a chance to consider the lease at new prices and renew it in time with you.
You should then send the rent increase letter 30 to 60 days before the lease is actually getting expired. This notice can be delivered in person to the tenants or through a registered mail or via a courier service. Just ensure that the notice is delivered and your tenant has actually received it.
Receiving a rent increase letter prior in advance from their landlord implies that you care for your tenants. Your tenants will appreciate you for providing them enough time to think and act. No tenant wants a greedy landlord but they need a person who has empathy for his tenants. Human values are important and so a landlord should value and stay concerned about their tenants.
3. Carrying out Renovations- Tenant deserves it
Everybody wants to live in a better and a maintained place. Why will your tenant renew the lease that too at an increased price if your property lacks proper maintenance? Your tenant doesn`t want to live in a place with a faded paint, soiled carpet or maybe a broken sink. The rental markets are very competitive and your tenant can easily find a better place than yours in such increased rents.
Your tenant deserves to live in a better place. You need to add this value in their living conditions. It is important to carry out necessary renovations before taking any action in direction of raising rent. Your tenants must feel a value when you actually raise rent on them. Carrying out renovations before lease renewal is a characteristic of a good landlord and your tenants will be going to see it under the light of good deed.
Most landlords just do the opposite and immediately risk the lease renewal. They wait for their tenant to agree on the renewal of the lease first and then only they consider making renovations. Why would a tenant wait for the renovation even if it is his right to have so? Instead, he can simply rent at a much better place by paying some more rent.
Always ensure to provide the best possible services to your tenant. If, you can take care of your tenant, your tenant will take care of your business. Adding value for your tenant is your responsibility. And if you can do it right, your tenant won`t mind renewing the lease at a little higher price again with you.
4. Raise Rent- Empathy is the Key
You can definitely raise the rent but tenants will love you more if you can be little emphatic to them. You must review the rent increases from the shoes of tenants. The raise in rent should never be too low to drift you out of business. And, never too high that will scare your tenants and they move out of your property. Generally, you can increase the rent by 3%-5% annually. At this bracket, mostly no tenant bothers much about the raise in rent.
But if you go above 5%, your tenant will most likely to consider a new place and eventually move out of your property. Furthermore, you should only increase the rent gradually and avoid overdoing it. Some landlords often mistake by not increasing rent for few years. And, then they increase it all together which disturbs the spending budget of the tenant. To which tenant deny renewing the lease and ultimately the landlord end up with a vacancy.
The key to raise rent and still keep your tenants renew the lease is to ensure you are doing it in a justified bracket. It should be such that your tenants can easily accommodate the increase in rent within their expense budget. The general rule says that your tenant should not spend more than 30% of their earnings in rent. And if they do, either they will either delay the payments or may cause a default in payment.
You should then raise the rent accordingly and then only you can ensure your tenant renewing the lease even after the rent increase. Most successful landlords have a habit of doing a proper credit check on tenants before having them on the property. Doing so, you can better understand the financial position of the tenant and can increase the rent accordingly.
5. Give them Discount- Icing on the Cake
Here we are talking about the renewing the lease and increasing the rent. So, how is it possible to give the tenants a discount? But it is actually possible. You can give a discount and even can make this deal profitable for your business. You have to be a little creative while renewing the lease for the tenants.
Throwing some discount while raising the rent is sure to get your task done. A tenant surely appreciates a 3% increase in rent instead of getting a 5% raise in rent. You can easily offer a 2% discount by asking your tenant to renew the lease for two years instead for just one year.
By doing this, you are both raising the rent and avoiding the vacancy for next two years. This way, you are saving a lot of money which will occur in marketing the rental the next year.   Your tenant is also happy that he has got the place with a little discount. It will be a complete win-win situation for both you and your tenants.
Occurring to a vacancy is a nightmare for landlords and who knows it better than you. And, landlords may have spend somewhere about $1000 in getting new tenants to live on the property. So, it is always more profitable to retain the old tenants than to market for new tenants. Now you think for yourself what is better. Whether you will be giving some discount and getting lease renewed? Or, will you look for a new tenant who can pay more rent for the property?
6. Credibility- It goes long way
As said, rent raise is a small part that your tenants consider while renewing the lease. It is the credibility of the landlord that plays a major role in the long run. A credible landlord is what tenants want and feel good in renewing their lease. The tenants are the customers in your landlord business.
And, if you have been successful in providing a good experience and a better after sales service, tenants are sure to renew their lease with you. There are lot of factors that determines how good as a landlord you are for your tenants.
The tenants evaluate their stay on your property on the basis whether the landlord has remained helpful to them during the times of complains and concerns. Do you actually acted on their complaints or have taken action on their concerns in time? Remember always that having a warm relation with your tenant is a key for higher renewal rates.
There are lots of ways you can foster a good landlord relationship with your tenants. You need not be go overboard to improve your relation with tenants. The small gestures of empathy are best enough seed to sow in the pot of your business. These seeds will grow and your relationship with tenants improves over time.
The Bottom Line
Your tenants won`t mind renew the lease even if you raise the rent. It is a part of business but if you feel unsure about rent raise, employ these above mentioned landlord practices to raise rent like a pro and still get your tenants renew the lease.