Your Rental Application is Incomplete Without This (How To Create)
Even the wealthiest of landlords couldn't afford to rent to bad tenants. This is why landlords use a rental application to avoid hitting a bad tenant. However, some landlords view it as just another form to collect some personal details from interested prospects. But it serves a more crucial purpose. And there is a lot more to rental applications than one knows in general. So if you are to create one, here is what you should know before. 
When you create rental applications, you should ensure to collect enough required information. With the information, you are to make a decision to either rent to that prospect or not. The next is being fair with the applications, following legal guidelines, and anti-discriminatory practices. Be absolutely informed of the process of setting up rental applications. As those who aren't, are running a risk of legal hassles. 
What To Include in a Rental Application?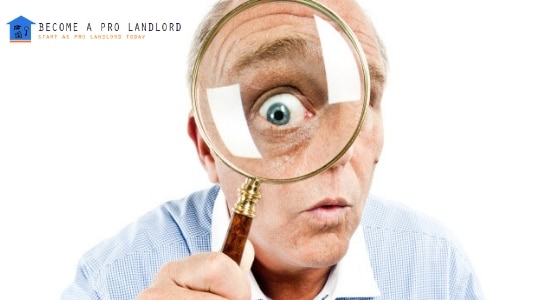 You are required to collect relevant and necessary information from the potential tenants by the means of a Rental Application. In general, a rental application consists of several fields asking for information like
Personal Information (Name, Age, SSN)

Current Residence and Previous History

Detailed Employment Information (Employer Contact Details, Income Documents)

References (From Current and Previous Landlords)

Any history of Eviction and Crime

Additional Details ( No. of pets, Type of Pet, Smokes or Not, No. of Vehicles, etc.)

Other Occupants

Consent For Credit Check, Background Verification, and checking references. 

Self Declaration on Accuracy of Information
Rental Application Should Comply By The Fair Housing Rules
Although a Rental Application is not a legally binding document. But, whatever goes on it must be in accordance with the Federal Fair Housing Laws. Therefore, you have to be very careful what you ask from a potential tenant and what details you are collecting from them. As per the Fair Housing Laws, you can't discriminate against these 7 protected classes.
Race

Color

Sex

Religion 

National Origin

Disability

Family Status
Keeping it in mind, your rental application should not contain anything that concerns discrimination based on these 7 Protected classes. It is always a good idea to review the application before asking the interested renter to fill the application. And if you are not sure about your rental application, better you get it from the experts. 
Include Landlord Disclosure on Rental Applications
It is a good practice to disclose a few more important notices on your rental application. These disclosures include 
What Screening Reports Will Be Run on the Renter? (Credit, Criminal, Eviction)

The Details of the Company Running the Reports

How can the Renter Get a Copy of the Reports?
Including these few notices, you are empowering the renter to make an informed decision. Plus if the renter feels uncomfortable with running some of these reports. He can deny on the spot, which will save you time and effort of renting to this tenant.   
Furthermore, in some states, it is required by the law that you provide a copy of the report if you are collecting the application fees from the tenant. Not only this, you are mandatorily required by law under the FCRA Act to provide the report if you deny the renter based on that report. Not notifying the negative decision is a violation. So it is always better if a renter knows that he can request the copy and process of collecting the report.  
Should You Charge Rental Application Fees?
Processing a Rental Application takes both time and money. You pay for the renter's background and credit check report. After that, you spend another good time reviewing the application and decide whether or not to rent to the person. Then it completely makes sense to charge rental application fees from an interested renter. 
Further, a renter paying for an application is rather serious about renting from you. You can certainly spare yourself from making unnecessary efforts. Though the main question on charging rental application fees is how much you can charge? The Federal Laws govern how much a landlord can charge per applicant at max. Even some states have their own specific rules around rental applications.  In essence, 
Most states have no statute on how much you can charge.

Some states only allow landlords to charge on an actual basis

The remaining few States have a maximum of $20-$50 threshold
As a good practice, you should charge on an actual cost basis and for the reasonable cost of your time spent in going through the application. You should never ever see rental application fees as a source of some quick revenue. 
Furthermore, only charge fees when you actually have an intent to run a background and credit check on the renter. If you have received more than one application and you are charged for all these, it is better to return money for those that haven't gone through the check. 
And if you don't intend to do it, better get your tenant to agree prior that the application fees are non-returnable. But be mindful of your state laws as you may be legally required to return in case the check hasn't been performed. 
Charging Application Fees on Renters already Having a Credit Report
The Wisconsin Landlords cannot charge renters the application fees if they have a credit report less than 30 days old from a company that compiles data and maintains data on a nationwide basis. Landlords from other states can require a fresh credit check on the renters and charge the application fees accordingly. Denying the already available report is for your good as 
The existing Credit Report may have incomplete information which can hamper your decision to rent. 

There are dozens of unreliable websites that offer free credit reports.

The authenticity of the existing reports will always be under question and it can be easily manipulated. 
Renter Charging Back Rental Application Fees
Though it has a very thin probability of occurring with such a renter who charges back on the application fees.  The Fair Credit Billing Act allows a person to dispute any charge on the credit card that the person feels is being charged under error.  
A renter who has paid the application fees and been denied may feel upset. He may try to issue a chargeback. If this happens the merchant will pull funds out of your account although you have already paid for the service.
Landlord Tip:
"For such many reasons, I suggest landlords to always use an online service to create rental applications and request screening services. "
Why Should You Use an Online Rental Application?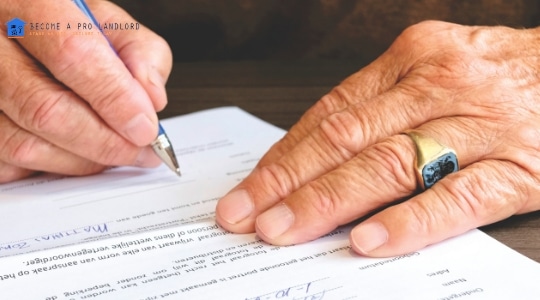 Gone are days when landlords were required to process hard copies of the rental applications. Processing the hard copies is a task in itself. You have to spend a lot more time collecting it, processing the information and then mailing it further for screening. An online rent application can save you from all such unwanted troubles and serves utmost convenience. Everything is under one place. 
When you have an online rental application, your renter can fill it online at one place. You can process it from there and the background verification companies can use that digital copy to screen it further. You can even have the interested renter pay the application fees online without any hassle. 
The Federal laws require you to be fair with everyone when it comes to rental applications. And, if you are using a standard or a free downloadable version from Google, you can encounter problems. Though, you are fine with any rental application be it free or paid unless it contains the bare minimum set of questions. 
But there is always a slight chance of occurring liabilities with free unreviewed applications. Think what if your free application asks for some information which isn`t permitted by law? Are you ready for uninvited legal troubles? 
So, it is in your best interest to use a trusted online service for preparing rental applications. Get your renter to only fill out an online application which is prior reviewed by the experts.
As a landlord, you must privy to your renter's personal information. A rental application contains several sensitive information about a renter including their SSN, present address, and phone number. So, it becomes really important for a landlord to store such sensitive information securely. 
And, if you use a paper rental application, there are greater chances of exposing this sensitive information. But with an online application, the information is better protected. Furthermore, as per the Federal Disposal Rule of the FACT Act, you must take reasonable measures to protect the information collected from the credit report of the renter from unauthorized access.  
When a renter is required to fill out an online rental application, he must fill in all the details required. But if you have a paper application, an applicant may skip on the important details and can submit an incomplete application. This can impair your ability to make a decision. You have to follow up and get all information filled again completely. It will then incur additional time to rent your place.   
The Bottom Line
A Rental Application is an important tool in the Landlords kit. And you can't afford to go wrong with it. Set up the right rental application that is both legally compliant and is detailed enough to collect the required information.    
Liked the above information, then you may subscribe to our weekly newsletter where we come up with lots of interesting information for Landlords and Real Estate Investors. You can also be a part of our Private Community on Facebook. 
Get All the Landlord Forms You Need With Rocket Lawyer!
Rocket Lawyer has made it easy for Landlords to have an access to a huge database of all the legal forms required to run their business that too at one place. The state-specific documents with an add-on feature of Document Defense.
Access Rocket Lawyer