Here's How to Hire an Efficient Rental Property Management Company?
Buildium, a property management solution company conducted an interesting survey.  The survey indicates out of 1000 surveyed Rental Property Owners, 51% of owners are already using a Property Manager and 24% of those remaining owners are indicatively searching for one. Sooner or later, every landlord feels the itch of hiring a rental property management company. But little does everyone know how to hire an efficient one? 
A good rental management company makes your business. While, an inefficient or a bad rental property management company can break your business. Many Landlords in the past have already fallen prey to these bad management companies. Some of them even got sued by their tenants. 
So, if you are to pull this plug and are looking to hire an efficient rental property management company. We are going to light up your way. 
What Makes a Good Property Management Company?
The Property management industry is a 76 billion dollar industry and there are about 281,000 property management companies currently operating in the US. But which one is right for you? What actually makes a property management company good? 
Apparently, every property management company you will encounter has the same responsibilities as any other company. They are to perform similar tasks. But what distinguishes the best ones out of the bad ones?
The way they operate

How do they handle their clients?

The experience they have in the industry

How do they provide for tenants?

How well efficient are their processes?
What are the Responsibilities of a Property Management Company?
The Rental Property Management Company or a rental manager is responsible for performing most of all the tasks that you generally do on your rental property. Having a rental manager is like turning on the autopilot for your rental property. 
In a nutshell, a property management company has the following responsibilities towards your rental business. 
Analyzing the local market trends and setting up the right rent for your rental. 

Market Your Vacant Property 

Setting up Rental Criteria

Accepting Tenants Applications

Screen and Perform Background Checks on Applicants
Executing Lease Agreements
Handling Security Deposits

Collecting timely Rents 

Act on Tenant`s Complaints on time

Conduct Inspections

Keeping up with the Maintenance and Repairs of the Property 

Adhering to Local, State, and Federal Laws

Budgeting Expenses and Record-Keeping
Read: The Only Maintenance Repairs that are Landlord`s Responsibility
How to Evaluate a Property Management Company?
When you hire a property management company, you are giving up most of your control. Now a property manager will be in charge and the one who will be dealing with tenants directly. This is why most landlords feel reluctant to hire a property management company in the first place. Will the company also take care of your property and your business as you do? 
When hiring, you must evaluate a property management company under the light of some of these crucial factors
1.  The Regional Factor of a Property Management Company
The Property Management Market is evolving fast and there are many companies out there who are providing their services globally. But you see, the trends and the markets of every other state are different. You need someone who clearly understands your market and has experience in managing properties in your area.  A Global Company may be doing wonders but is it efficient for your case too?
Look for a property management company that may be global but can provide regional property managers. The Local factor plays an important role and can significantly make a difference in property management. Having a local property manager can help you in certain ways 
The local manager is well off with the current ongoing trends of the area. He is better aware of your area cap rates, vacancy rates, and ongoing rent prices. Hence such a person can make better and faster decisions as compared to a non-local person. 
A Local Property Manager has a better understanding of your local landlord-tenant laws in your state. And, hence can keep your investment much safer. 
2.  Evaluating The Processes of the Rental Management Company
A lot goes behind managing a property rental business. It's a stressful management job. The company must be efficient with its processes as your investment and the rental business are on the line.   
Team Work or Single-Handed Management
What is better? A property management company assigning a rental manager who handles all the tasks single-handedly. Or a company with different dedicated departments for handling various chores of the rental business? 
Hands down, a property management company with various dedicated departments. Property  Management is a team task. With a team, the management will be much easier and more efficient compared to when handled solely. 
An efficient property management company will certainly have different departments ranging from an accounts team, rental managers, maintenance team, a team of attorneys to handle legal matters, and so on. 
In House Property Management or Outsourcing
Some Rental management companies hire outside vendors and completely outsource their processes. But choosing such a management company can be catastrophic for your business. The response time increases and with just a slight lack of coordination, your business can really struggle.  
On the other hand, a property management company that has everything in the house will have already set management systems in place. Got a maintenance emergency? The in-house management team can quickly turn around to resolve the issue contrary to the company outsourcing its processes. 
3.  Technologically Driven Approach
With innovation and technology, the way we work earlier has completely changed. Technology is aiding us to be more efficient than ever before. If you see, we have ditched the way we used to collect rents earlier.  Neither do we maintain records on paper. The economy has vastly digitized and so should the property management company that you are about to hire. 
When choosing a property management company, evaluate their approach with changing technologies. And whether their systems are keeping up with the recent technological advancements in the business.   
Nowadays, everything from marketing vacancy, providing 3D property tours, accepting online applications, collecting rents. Every damn thing in the rental business has been digitized. And the property management company must be efficient with these technological advancements of the industry.  
4.  Analyzing the Systems 
Efficient systems are what make a good business even better. Analyze the existing systems of the property management company and see how efficiently their systems can handle the day-to-day tasks of your business.  
Providing Monthly Reports to Owner

Banking Systems For Handling Deposits, Rents, and Cash Reserves

How much time is required to send payments to the owner?

Making Mortgage Payments, paying taxes, and year-end tax filings

How do they market for vacancies?

How do they ensure the property is rent-ready during the listing?

Their tie-ups with Vendors and Contractors for requirements like insurance, handling repairs, and so on. 

How do they approach a specific repair if required at the property? (Budgeting, Intimating the Owner, Providing Estimate and Completing the Job)  
5.  Experience
Be prepared if you are letting an inexperienced property management company manage your business. It is vital to check whether the rental management company has experience in hand to handle all the aspects of the rental business. In this regard, asking a series of these probing questions will certainly help. 
How long is the Property Management Company in the business?
The longer the company is in business, the better experience they have under their belt. An older company has more chances of occurring in recessions of the past. If they have withered through and still managed to come afloat. They have a much better understanding of handling clients and tenants in bad times. 
So, when you are shopping around, do check the company's history. And whether they have any instance of turning an unprofitable rental property into a profitable one.   
How Many Properties are They Currently Managing?
The more properties a company is managing successfully, the more experienced and efficient they are. Choose a property management company that is managing at least 300 doors. Because anything below this is expected to be a crunch for the company to be stable and profitable. And doing business with a company that isn't stable will be a risk for your business.  
What kind of Rental Properties do They Manage?
When choosing a property management company, do check their current property portfolio. The company must be capable of managing the type of property you own. Furthermore, if they only have experience of managing a single-family home. They will surely have a hard time managing a multi-family property or an apartment rental for that matter. 
Your best bet would be a management company that is efficient with managing all sorts of rental properties. And they have enough references to back up their claim. 
Their Average Current Portfolio Vacancy Rate
It is crucial to understand the average vacancy rate of the properties that the company is currently managing. If the rental properties are experiencing more turnovers, it is a clear red flag that the company is lacking in something. 
Furthermore, check how long the company is taking to fill these vacancies? A long-vacant rental shows inefficient marketing. Also, if the company is too quick to get it re-rented, it is again a red flag. Such a company might be qualifying tenants just for the sake of which certainly is a misfit for your business.    
Does the property management company you are going to select have some solid references to provide? They may seem to have a strong online presence, solid reviews, and a good client base. But did you verify it on your own? 
Always check if the company can have a real owner to talk to who can provide a real-time reference. Or any local owner in your area that you can meet and talk to in person about the company.   
Do they invest in rental properties themselves?
You can certainly expect careful planning and strategic implementation from a management company that invests in rental properties themselves. Why? Because they will be more efficient in making willful decisions if the need arises. Being on the same page they can also feel the pain of an investor. Hence can serve you much better and work towards improving your business.
 What Licenses and Certifications do the company hold?
Depending upon the state, a property management company needs a license to operate its business. When choosing a company, always check whether their licenses are current or not. Depending upon the state, a property management company requires either of these licenses to operate their business. 
a) Real Estate License
b) Property Management License
c) Real Estate Broker License
d) CAM License (Community Association Manager)
It is in the best interest of your rental business to work with a certified property manager. After all, hiring a person with good technical expertise and experience will be an asset to your business. The certifications available with Property Managers include
a) ARM Certification:
Accredited Residential Manager is the initial certification held by individuals who are about to initiate their career in the field of Property Management. The ARM-certified managers are efficient in managing single units or single-family homes.
b) CPM Certification: 
A CPM (Certified Property Manager) is one who holds at least three years of experience managing properties and a real estate broker license. 
c) RMP Certification
A person qualifying for a  Residential Management Professional certification (or RMP)  must have managed 100+ units in the last two years. 
d) MPM Certification
The Master Property Manager is a certified property manager who has already attained the RMP certification and managed upwards of 500 units in the last 5 years. At present, MPM is the highest accreditation one can have on his resume in the field of property management. 
e) CRMC Certification
The CRMC certification is a certification received by property management companies. Companies that have shown the greatest level of professionalism in the field of property management are certified with CRMC accreditation. Also, the CRMC Certified Property Management Company is the gold standard in the business and will definitely have an MPM Certified manager in their staff. 
How Much A Property Management Company Charges On Average?
Depending upon the client's needs, a property management company undertakes various tasks and then charges the client accordingly. 
As per the industry standards, a property management company on average charges between 8%-12% of the rent collected from the property under management. Some companies also charge a monthly flat fee instead. In addition to a monthly fee, the management company also charges some fixed costs. 
Management Setup Fees

New Tenant Placement Fees

Vacant Unit Fees (If you are handing a vacant unit initially)

Fees for Monitoring Repair Works

Fees For Handling Insurance Claims 

Legal Matter Handling Fees

Early Management Contract Breaking Fees
A Property Management Company charges are also based upon a few more factors that include
The Age of Your Property

No. of Units in Your Property

Location of Your Property

Type of Your Rental Property
Rental Property Management goes way beyond marketing, rent collection, inspection, and repairs. As the engagement needs increase, the costs of management increase. Renting through a management company can take a big chunk of your profits if you aren't careful or prepared for unexpected charges.
The Rental Property Management Contract you sign with the management company has all the terms and a break up of all associated costs. It is advisable that you read this contract carefully before signing it.
Identifying a Bad Property Management Company
There had been numerous property owner's cries in the past that even after so much due diligence, the property management company did not perform as expected. And to their surprise, some performed so greatly that they held the owners on the verge of getting sued by the tenants.  
Hence, it becomes important to identify and weed out a bad property management company as soon as possible. Here are some signs of occurring to a bad property management company.  
Lacking communication with you

Unprofessional Behaviour 

Frequent and Longer Vacancies 

Increased Repairs than Usual

Tenants are still reaching you for the issues (Provided you are not an anonymous landlord)
How to Get Rid of A Bad Property Management Company?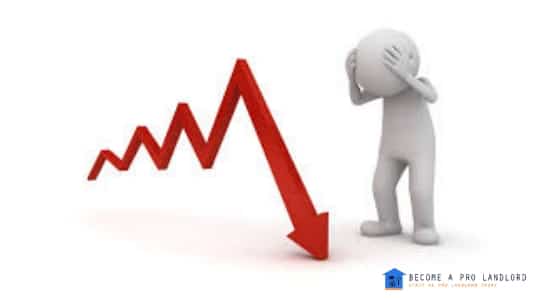 When you have trouble with your property management company. The first and foremost should be communicating the issue to the company. There can be a chance that the issues are due to a bad property manager and not because of the whole management team.  
The company is still not able to address the issue. Move on and find a new management company. Do refer to the early break clause in the agreement. 
However, if you are not able to get rid of the company and are still having trouble, your best bet is to make a complaint with the Better Business Bureau and the Local Real Estate Association that has issued the management license to the manager. 
There is still one option left that you can consider for the extremes. Suing the Property Management Company. Thought it might not be easy suing a management company that has its team attorneys to handle legal matters.
The Bottom Line
Hiring an efficient rental property management company really lets you set aside your most precious time and utilize it where it makes the most sense. Whether you are a first-time landlord or someone with a bigger portfolio. If the number works for you, having efficient rental property management in place can really do wonders for your rental business success. Mind you, as efficient management can do wonders, an inefficient company can break your business. Choose wisely! 
Liked the above information? Why not signup for our weekly newsletter to receive all the updates on our blog? Also if you have any experience to share with us related to the property management company? Feel free to leave your comments below.