Not Your Normal Wear and Tear in a Rental Apartment (Complete List)
Everything has a useful life and your rental property has it too. It is very common for things to go bad at your property due to deterioration. This is accounted for under the normal wear and tear at the rental property. But what about those damages that are done intentionally by the tenants or unintentionally maybe by accident? These are damages that don't come under the so-called normal wear and tear. And you can legally deduct the tenant's security deposit to cover these damages. 
The catch here is that the tenant often tries to escape such charges by referring to it as damage under normal wear and tear which may not be the case. Usually, when the time comes for the tenant to move out, such conflicts are common. Not knowing what damages come under normal wear and tear at the rental and which do not, landlords can suffer paying for such damages from their own pocket. 
What Comes Under Normal Wear and Tear at the Rental Property?
In simple terms, the normal wear and tear at the rental property is the inevitable damage that occurred by the gradual deterioration over a period of time due to its age. When tenants use and occupy your property, items have a tendency to deteriorate under normal usage. 
However, there is no straightway identification when it comes to damages under the normal wear and tear at the property. In general, the most common instances of normal wear and tear at the rental property can include
Peeling or Chipped Paint on Walls

Scuff Marks on the Floor or the Walls

Cracked or the Dirty Tile Grout 

Loose or Cracked Switch Panels

Cracks in ceilings or walls due to settling

Minor Scratches on Countertops

Wear Patterns or Minor stains on the Carpet

Worn out or faded carpet fibers

A Few Broken Curtain Pull Strings

Faded Curtains or Wallpapers due to Sunlight

Cracks in Window and Door Frames 

Scratches on Bathroom Tubs and Sink Enamel

Small Nail Holes from Picture Hangings

Uneven Door Operation due to worn out hinges

Sagging Of Mattresses between half an inch to two inches after long term use 

Growth of Mold in Damp areas due to minor leakage from worn-out pipes
Can You Deduct Tenant's Security Deposit under Normal Wear and Tear?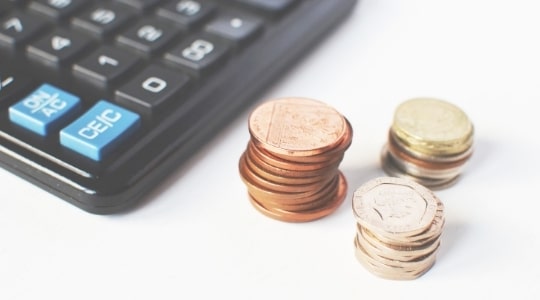 You should not deduct your tenant's security deposit for the damages that are a result of normal wear and tear at your property. A tenant might be using your property and based on this usage, items are deteriorating. But, it is the landlord who is responsible for the general upkeep of the property. Replace the items that are worn out or stopped working after a certain time or when it has achieved its useful life. 
Though it is entirely under the landlord's discretion to replace the worn-out items. However, if you consider, no tenant wants to live in a property that has worn-out items in place. So, it is better suggested for landlords to do regular inspections at their rental property and replace necessary worn-out items.
Not required always. But sometimes, replacing the worn-out items becomes mandatory if it is impacting the warranty of habitability. The Landlord-Tenant laws imply landlords ensure a warranty of habitability at their property. The replacement of worn-out items may not always directly impact the warranty of habitability. But consider an HVAC system gone bad after achieving its useful life of say 20 years. Now as per the law, you are required to immediately replace this HVAC system at your property.  
Also Read: What Repairs at the Rental are Tenant`s Responsibility and not the Landlord?
What Damages Do Not Come Under the Normal Wear and Tear At Rental Property?
Damages that are a result of a tenant`s negligent act either consciously or unconsciously do not come under the normal wear and tear at the rental property. Such damages are unexpected and could be more severe compared to what comes under reasonable wear and tear. These generally cost more to a landlord and likely the entire damaged item has to be replaced.  
Here are examples of not your normal wear and tear at the rental property
Not the Normal Wear and Tear on Walls 
Your pretty rental property walls can be damaged by a tenant in many ways and don't fall under reasonable wear and tear. These can include
➤ Big Nail Holes 
➤ Excessive Scuff Marks
➤ Scribbling or Drawing on Walls
➤Changed or Unapproved Paint Shade
➤Big Holes in Dry Walls 
➤Large Stains
On average, a landlord has to spend about $200-$300 to get a small drywall repair⁽¹⁾. Large drywall damage can set you back $1200. And if the paint is damaged, you may have to spend up to $3 per square foot to repaint that wall⁽²⁾. 
Not the Normal Wear and Tear on Floors
The expected useful life of properly maintained and cared wooden floors is 25 years. Whereas a tile floor can last up to 30 years. In these years, deterioration of these floors with time is quite normal. But if a tenant had caused unreasonable damage, these will never count under fair wear and tear. Such damages include
➤ Large Holes in the Hardwood Floors
➤ Cracked or Broken Tiles
➤ Stains from Pet Urines on the Hardwood Floors
➤ Burn marks on Hardwood Floors
➤ Unreported Water Damage on Wooden Floors
➤ Excessive Mold Growth on Floors that aren't reported by the tenant or due to lack of ventilation
➤ Cuts or excessive scratches on Vinyl or Linoleum Flooring
➤  Water Damage or Moisture build-up under the  Vinyl Flooring
Not the Normal Wear and Tear To the Appliances
If you are providing appliances for your tenant`s service, you have to be very careful. Appliances can be damaged in no time if your tenant is not careful. Most damages occur in the appliances that are majorly used by the tenants. These include Refrigerators, HVAC Systems, Dishwashers, Washing machines, and Garbage Disposals. The common causes of damage to these appliances are
➤ Cooling Fan burning out before its useful life due to overfilling of the refrigerator or the freezer
➤ Excessive wearing or complete breakdown of the HVAC system due to non-replacement of dirty filters
➤ Breakdown of Dishwashers because of soap entering it when the tenant is not rinsing off the dishes
➤ Abusing the Washing Machine by overloading, using too much detergent, or mold growth inside the washer and not zipping the clothes leading to scratches. 
If appliances are damaged which isn't a result of fair wear and tear or when the appliance still has a useful life. Or, if the appliance is missing. Don`t mind charging the tenant for the repair or the replacement cost provided your lease permits. 
Not Normal Wear and Tear on Furniture
A furnished rental can become a victim of tenant's damages. The most common type of damages on furniture which is not the result of normal wear and tear can include
➤ Burn Damages from cigarettes (Even though smoking is allowed in the apartment)
➤ Termite damaged furniture due to unreported water leak or moisture by improper ventilation
➤ Excessive scratches or holes in the furniture
➤ Tenant`s Pet Chewing the Furniture
➤  Damage due to excessive moving 
Not the Normal Wear and Tear of Blinds/Curtains
There are a lot of gray areas when it comes to damage vs normal wear and tear of curtains or the blinds. Though the cost of replacing them is cheap mostly. But it still can create a sense of muddle between you and your tenant. Most often what is considered not reasonable wear and tear of blinds include
➤Burn Marks on Wood Blinds
➤ Overly Twisted or Bent Aluminium Blinds
➤ Torn or Missing Blinds or Curtains
➤Broken Curtain or Drapery Rods
Curtains and Blinds have a useful life of 5-7 years in a rental property at max. They are also cheaper to replace. So if you encounter a gray area with the tenant where you couldn't figure out between damage and reasonable wear and tear. It is always better to pass on the blinds and not deduct the cost of replacement from the tenant's deposit. You can always claim the depreciation and replacement cost of new ones in expenses.  
Not Normal Wear and Tear on Counter Tops
Counter Tops are among the most used areas in your rental property by the tenant.  And if your rental features a wooden or a laminate countertop, you can expect a variety of damages that are not at all the normal wear and tear. Even a granite countertop can also suffer considerable damages if your tenant is not careful. 
➤ Water Damaged Wooden Countertop because of not cleaning up the spill immediately.
➤ Excessive Burn Marks or Scratched Countertop
➤ Overly Cracked or Broken Granite Countertop
➤ Excessive Grim 
Not The Normal Wear and Tear To Plumbing and Its Fixtures
The bathroom in your rental property has many components that can go bad with age. Small leaks from faucets, showerheads, and calcium scaling are very common due to deterioration. The bathroom and its fixtures really need to be taken care of to preserve the pristine look over the years. The damages which cannot be considered under reasonable wear and tear include
➤ Water Marks On the Ceiling or the Floor due to Overflowed Bathtub or unreported Water Leak
➤Broken Toilet Seat or the Seat Cover
➤ Missing Shower Heads
➤ Clogged Drains due to debris built up or hairs
➤ Broken Bathroom Enamel 
Not the Normal Wear and Tear to the Carpets
The most wear and tear item in a rental property is a carpet. If you have one installed in your rental property, you should be wary of the damages as a carpet can be expensive to replace. You will be ripped off if you can't distinguish between acceptable wear and tear or damage to carpet in your rental property. 
➤Carpet Stains that can`t be removed (Stains From Red Wine Spills)
➤Pet Feces Or Urine Odors from the carpet that can't be treated
➤Burns Marks on the Carpet (From Cigarette or a Fallen Candle)
How to charge your tenant for damages beyond normal wear and tear at Rental Property?
It is important that you stay reasonable when you are billing a tenant for damages beyond normal wear and tear. Levying unreasonable charges can agitate your tenant and he can sue you in the small claims court. Avoid such troubles and keep in mind a few things when charging a tenant for the cost of damages.  
Charging for the full replacement cost or just the repair cost of the damaged spot

Time Required For the Repair

Useful Age of the Damaged Item

Accounting depreciation in the Replacement Cost
Deciding the Repair Cost of Damages at Rental Property
Suppose the tenant damaged the hardwood floors at your rental property due to overflowed water. The water damage doesn't come under normal wear and tear. Now, the question is whether you will charge the tenant for full replacement of the floor or for the area which suffered the water damage?
In this case, if the damage was severe, you have to charge the tenant for the complete replacement cost. But if the spot repair is possible on your hardwood floor, just charge the actual cost value of the repair. 
Get quotes from different contractors and pass on the bill of the repair to your tenant. Also getting the hardwood floor repaired can also eat up a lot of your time and you must account for the value of your time in the bill. 
Charging the Full Replacement Cost in Case of a Damage
Now suppose you have a tenant who accidentally spills wine on your 4-year-old carpet and the stain is beyond cleaning. The complete carpet has to be replaced. So how should you charge this tenant? 
In this case, you have to account for the depreciation cost on the carpet while billing the tenant for repair. Under the 527 publication by the IRS, the value of carpet can be depreciated in 5 years. That means the carpet has a useful life of 5 years. 
So, suppose if you bought the carpet for $3000, 4 years back. You can only claim $750 for carpet replacement after 4 years from the tenant. And if you try to claim the complete $3000, the tenant can sue you and the lawyer would argue your depreciation claim in these last 4 years, even though you wouldn't have claimed it. 
Damage at My Rental Apartment
Last year, I had an interesting case of damage at my rental property. A tenant damaged one of the tiles in the apartment. To my worries, I don't have a replacement tile in my stock and the company has even discontinued the batch of that same tile. 

Now the dilemma, whether to charge for the replacement of the complete floor or just one tile? To avoid aggravation, me and my tenant agreed upon finding an identical or somewhat possible match to the tile. Instead of paying for the complete floor, the tenant paid for the case of an identical tile. 
How To Reduce Tenant Damages at Your Rental Property?
It is always a common occurrence when a tenant will damage something at your rental property. You may not be able to avoid such occurrences completely but you can always reduce these instances by taking a few extra steps. 
Documenting the Move-In Condition
Documenting the move-in condition helps both the landlord and the tenant in case any damage occurs at the rental property. When you document the move-in condition, the tenant will know the condition of all the items provided for his service. If the condition of any item is bad or has signs of wear and tear, it can be included in the document. 
For the landlord, you notify your tenant about the condition of items and the apartment you are providing. You are ensuring that your tenant returns the item or the apartment in the same condition minus any normal wear and tear. If the tenant makes any damage, he becomes responsible for bearing the cost of the repairs or replacement if required. 
How often do you inspect your rental property? It is recommended that you inspect your rental property after every 3 or 6 months. When you make a regular inspection, you make sure that your property is in good shape and the tenant is maintaining it too. 
It is likely that tenants sometimes skip out on registering small issues at your property when it is their responsibility. But what is small at one time can cause a bigger problem in the longer run. An unaddressed small leak from the faucet can cause larger problems in the future.  By making regular inspections, you can address such issues faster and keep your property in a much better tenable condition.   
Does your lease contain verbiage about the maintenance of the property? It is important that your lease agreement establishes the tenant's maintenance responsibilities towards the property. And what he can expect from his landlord regarding the same.   
A properly structured lease enforces the tenant to oblige to the expectations of the landlord. This way your tenant maintains your property and makes necessary repairs when required as per the lease. 
Are you sure about your Lease Protecting you in case of Conflicting Interests with a Tenant? Don`t Worry, Rocket Lawyer got you covered. Create Attorney Reviewed and State-Specific Leases from Rocket Lawyer at the comfort of sitting behind your screen. 
The Bottom Line
The thing about renting your apartment is that you are not going to get that same-looking apartment when the tenant moves out. You will have things that will deteriorate over time due to normal wear and tear and that's perfectly fine. But the damages that don't come under the normal wear and tear, you should stay cautious about them. You can surely deduct the tenant's security deposit to repair those damages. But you require proper evidence. And if you follow the above practices, you are never going to find yourself in muddy waters. 
How do you find this article? Do you have any event of damages by your tenant at your rental? How do you deal with it? Do share your story as one landlord's experience can benefit the whole community. Are you a part of our Facebook Community of Landlords? If not, we are looking forward to hanging out with you there.