What Qualifies as a Maintenance Emergency Request? (List for Landlords)
Do you know the best thing about owning a rental property? Yes, having tenants that miss you so much that they call you every now and then. Chuckles! they are not concerned about your well being (Be Glad, if they do). They just wanted to raise a maintenance issue that is not even an emergency. The icing on the cake, such maintenance calls can come even at midnight too.
The tenants aren't able to differentiate the actual emergency and normal maintenance requests. For them, every problem deserves the landlord`s attention and it has to be solved immediately. But, the maintenance request that qualifies as an emergency is the one that can cause immediate danger to the tenant or to the property.      
Maintenance Emergency List for Landlords
In this article, we will share the list of all the maintenance emergencies that actually qualifies as beyond office hour emergencies. Having the list, you can simply pass the information to your tenants. Your tenants then can furnish the maintenance request the right way without bothering you unnecessarily.
#1: Backed Up or Clogged Toilet (Can Be a Maintenance Emergency Request)
The toilet which is backing up or has been clogged is a maintenance emergency if there is only one bathroom present in the rental unit. If there is more than one bathroom, clogged up toilet doesn`t qualify as a maintenance emergency.
Your tenant has tried every resort including plunging but was not successful in clearing the toilet. The tenant is now eligible to register the complaint. The complaint has to be furnished only in regular business hours and can take up a little longer to get resolved. Usually, you can give a 48 hours turnaround time after receiving the complaint.
#2: Loud Noise disturbing the tenant (Not a Maintenance Emergency Request)
If the tenant is facing an issue with a loud noise, he/she can wait for normal business hours to register the complaint. Disturbing noises doesn't qualify as an emergency request. Tenants can simply leave a message on voice mailbox explaining the complete problem in detail.
However, if the tenant views it as something serious and unavoidable, getting in touch with emergency services or police is more advisable. The tenant best bet here is to call 911. But it should be only when tenants find an immediate physical danger. Some cities also have a dedicated helpline for different issues.
---
Read: How to act When Downstairs Tenant is complaining about noise?
---
#3: No Electricity (Can be a Maintenance Emergency Request)
Having no electricity in the rental apartment does not qualify as a maintenance emergency in the following cases. If it is a power cut due to the fault of the electricity provider of the area or due to some fuse going bad. The tenant has to wait and need not bother the landlord in non-business hours.
 Before furnishing the complaint, the tenant should check that the power cut is not due to the above-mentioned reasons. However, if the electricity outage is due to some other reason and the apartment is completely blacked out. You should act fast and take your servicemen immediately with you. Not always, but these situations sometimes are underlying some much bigger emergencies.
#4: Air Conditioner is Not Working (Not a Maintenance Emergency in usual)
Is the outside temperature above 72 degrees? If no, the tenant does not qualify for registering it as a maintenance emergency. Sure the tenant may be having inconvenience but it isn't an emergency. The tenant has to register this issue in normal business hours.
However, during summers, the temperature in some states reaches beyond 100 degrees. If that is the case, you have to schedule a repair for your tenant real fast. During such times, ask your tenant to stay patient and you are out there for help. Advise your tenant to open the windows and grab a fan.
#5: No Heat in the Apartment (Can Be a Maintenance Emergency)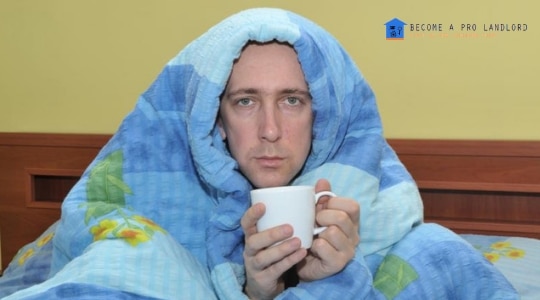 Having no heat in the apartment and the outside temperature has fallen below 50 degrees is definitely an emergency maintenance issue. These issues should have arisen from mechanical failures. And, it should not be because of overdue or non-payments of electricity and gas bills.
If the temperature is this low, don't mind having your tenants call you in the night. Having a notification as early as possible, you can arrange a contractor in the least possible time. Ask your tenant to wait for some time. You are arranging a service person to visit as soon as possible.
#6: Locked Out of Apartment (Not a Maintenance Emergency)
Tenant calling you after office hours because he is locked out of his apartment doesn`t qualify as an emergency request. The best bet for this tenant is to have a locksmith to handle the issue. Also, it is the responsibility of the tenant to have the new lock rekeyed with the masters present with the landlord.
However, the lock should be changed only if it is ardently necessary and has to been done with the landlord`s permission only. And if the tenant has locked out during the normal operational hours, he can simply ask for a spare key. The key has to be returned within the same day before the operational hours' end.
#7: Flooding in the Apartment (is a Maintenance Emergency)
Leaking water can be a major concern as it can cause damage to your property and its possessions. In such cases, a tenant furnishing the complaint about flooding water is actually a maintenance emergency. This problem needs your immediate attention.
Till that time, ask the tenant to do everything possible in his power to contain the water leakage. A dripping roof can mess your wooden floors. See if the tenant can locate the water valve going towards the broken or burst pipe. If not, it is best to shut off the main water supply valve until the contractor reaches there.
If the leak is minor and can be contained in a bucket, the tenant can wait to register the maintenance request in-office hours.
#8: Gas Leaks (is a Maintenance Emergency)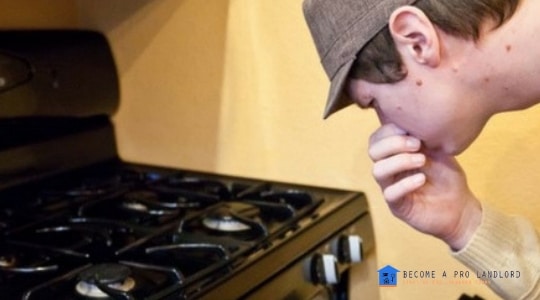 Leaking gas is hazardous and dangerous for both the tenant living in your rental and for your property. If a tenant is furnishing a complaint about gas leaks, you have to act quickly. It is actually a major concern and calls for emergency maintenance.
Ask your tenant to shut off the main supply valve of the gas line to prevent leaking gas any further. The gas leaks are majorly due to pipelines getting rusted and lose connections. So, whenever you occur to maintenance requests about gas leaks, prompt the service fairly quickly.
#9: Carbon Monoxide Present (is a Maintenance Emergency)
Having Carbon monoxide present in the apartment can be hazardous for the tenant`s life. In such cases, the maintenance complaint has to be registered immediately. Advise your tenant to vacate the premises entirely and call the fire department immediately. Ask him to shut the windows, so the gas stays inside and the fire department can act accordingly.
It is the landlord's duty to prompt the repair and clear the issue. Failing in doing so, you can be held liable for personal injury if any cause to the tenant. However, sometimes the battery-operated carbon monoxide detector also goes faulty. Take the detector outside and if it is still beeping, the problem is the faulty detector
#10: Fire in the Apartment (is a Maintenance Emergency)
A rental house on fire is definitely an emergency. Damages and even loss of life can occur if actions aren't taken immediately. A tenant in this case can call his landlord anytime. But the first resort should be calling 911 and registering the issue with them.
Ask your tenant to vacate the premise immediately and wait for the emergency team to reach there. Fires are really hazardous and cause a lot of destruction. That is why it is always advised that you have landlord insurance to cover damage from such perils.
---
Read: What covers should you include in your Landlord Insurance?
---
#11: No Water in the Apartment (is a Maintenance Emergency)
Not having running water in the apartment is a maintenance emergency. Water is essential for tenants and you need to take immediate steps to get the water back and running. Call your plumber to check the cause. In general, the issue of not having water is caused due to water main break or having clogged or rusty water lines.
Get it inspected and if you feel the cause of the issue is due to a bigger problem, you can take up to 7 days of turnaround time to solve the problem depending upon your state. Also, your tenant can use the Renters Insurance, in this case, to cover the cost of the hotel if your place is inhabitable till the time. 
The Bottom Line
It is not possible for a landlord who self manages his or her rental to stay away from unnecessary maintenance request calls from their tenants.  No matter, whether it is office hours or midnight, your tenants will call you anytime if they occur to any inconvenience.
And if you are someone who has just started your rental business, it is a real tough call for you to ignore such calls even if it is at midnight. You always stay concerned about your property and want to protect it anyway. This is why successful landlords emphasize hiring a property management company to manage your rental property.
Anyway, it is another topic and not all landlords can afford to rent through Property Management Company. But still, you must set some system to manage those after hour emergency maintenance calls. There are various third party companies nowadays that can handle after-hour emergency requests on your behalf.
---
"Can`t afford to rent through a Property Management Company? Hire a Rental Manager instead."
---