How to Deal With the Tenant Having Rent Arrears the Right Way?
Be it because of a delinquent tenant or the tenant facing a hardship. Having the rent in arrears is always a nightmare for a landlord. And if you also have reached this end, believe me, it is a real trouble to recover the rent arrears from the tenants. But it is not an impossible thing and you shall not let your tenant rob you this way at any cost. 
In this article, you will learn how to recover and deal with a tenant having rent arrears the right way. 
What Does Rent Arrears Mean?
When the tenant who has entered into a tenancy agreement with you delays the rent payment on or after the due date is referred to as having rent arrears. When the rent is not paid, the tenant owes money to the landlord which generally is called rent arrears. 
---
Dealing with Tenant Having Rent Arrears
The key to successful landlording is dealing with your tenants with empathy always. And even it applies to the situation when a tenant is having rent arrears. You won`t believe empathy goes a long way and can even help you avoid costly legal battles. 
Read: How Landlord Insurance can save you from Legal Troubles? 
In this regard, you must take these steps to stay both empathic and reasonable with your tenant who is having rent arrears. And, If you take all these steps in the right way, you can recover all the arrears and may need not to evict this tenant. After all, eviction costs time and money. And further, it takes more time in finding a new tenant.  
1. Communication With Tenant
As they say, prevention is always better than cure. Communicating with your tenant exactly gives you the same opportunity. You can better understand the situation of your tenant by communicating properly. 
Whether the tenant is not paying the rent on time is due to a temporary condition or is the situation actually bad? All of this can be simply understandable by communicating with your tenant. By doing so, you can prepare for your next course of action. Remember to be very polite while enquiring about the delay. 
Give your tenant a day or two before communicating about the delay in the rent. It provides an element of surprise and will leave your tenant thinking why you are not enquiring about it? Or what is going on in your mind?  Most likely, your tenant will communicate about the cause of delay himself.
2. Check with your Tenant for Unemployment Benefits
Based on your communication, If you suspect that the delay in payment is due to a job loss. You can check with your tenant whether he qualifies for an unemployment benefit or not? Or, does the tenant have some kind of job loss insurance? These kinds of assistance can be a great help for the tenant to pay for the rent arrears. 
3. Repayment Plans
Your tenant might be falling behind the rent due a temporary condition and is good to go in a few days or some months. In such a condition, you can definitely work out a repayment plan with the tenant. A Repayment Plan can be work out in many ways
Temporary Rent Forbearance
The tenant might be wading through black waters and that is when you can consider temporary rent forbearance. You can either restructure the rent or reduce some amount in rent for a limited time so that the tenant can keep up with the rent payments. For this Forbearance period, you can charge late fees from the tenant.
You can defer the rent for a certain period of time and the tenant can pay that defer amount back in full once the grace period expires. The rent deferment is a little different from forbearance in terms that you will not charge any late fees for the period of deferment. 
The Tenant may not be able to pay in full immediately after the grace period gets over. But you can work up a restructuring plan of say 20% of back rent added with every month's rent for the next 5 months. 
If you are working out a repayment plan with your tenant, don`t forget to get your tenant sign the rent repayment proposal agreement and the late rent payment agreement. It is important to document everything.  
---
Recovering Rent Arrears From Tenant Legally
Dealing with tenants with empathy to recover rent arrears is one part of the process. But when you feel that all your efforts to work out with the tenant are going in vain. You need to take the legal route.  Every state has governed the rules on how a landlord can legally recover rent arrears from the tenant. 
The Legal Route will help you recover rent arrears and get the possession of your property back from your tenant.
1. Send a Late Rent Notice
The first step to recover rent arrears is to send a late rent notice to your tenant.  According to the state housing laws, this late rent notice must be sent via the registered mail service. With this notice, you remind your tenant that the rent is due and he is required to make the payment. You must also include in your letter about the late fees if any implies. 
Also, if your tenant has a guarantor on the lease, you can also send a letter to the guarantor. Simply inform that the tenant has rent in arrears. There is a good possibility that after this letter, you will receive the rent.  
2. Serve a Pay or Vacate Notice
If even after sending a late rent notice, you haven't received the rent? It is time you prepare to take the possession of your property back from this tenant and recover the rent arrears. For this, you are required to serve a pay or vacate notice to the tenant. 
The Pay or Vacate Notice prompts the tenant to pay the rent or vacate the premises. By sending this notice, you are clearing your intent that you will take legal action if the tenant doesn't pay or leave within a specified time. 
After serving the notice and still not received the rent? Now, you can certainly take the tenant to the court.  You are required to allow 3 days to 30 days (based on your state) to the tenant after serving the notice and before you can start the eviction process.   
Read: What if the Tenant moves out without paying back the Owed Money? 
3. Judgment After the Eviction
Based on the non-payment of rent, the judge will order the judgment in your favor. The judge will either order the tenant to leave the property before or on a specified date. Or, can even allow the tenant to stay if he agrees to pay what is owed and what is going to be due. 
As a landlord, you have a right to get a money judgment in which you can claim for 
The Rent in Arrears

Any Legal Costs Incurred

Remaining Rent Due as Per Lease (Minus any fair rent that you can obtain by re-renting the unit)

Charges Related to Damages to the Rental Property by the Tenant
---
Considerations For Avoiding Rent Arrears from Tenants in Future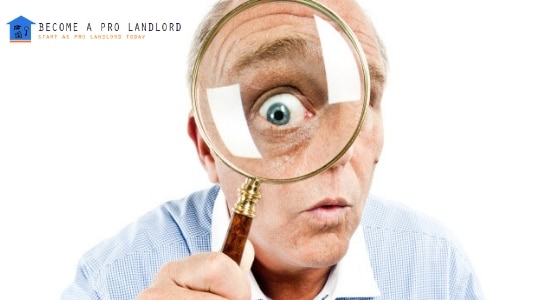 Having Rent Arrears and performing eviction both costs time and money for a landlord. But in my opinion, you can avoid such messy situations by acting on some considerations. There is always a scope of improving your business and this can be achieved by tweaking your working system. 
1. Renting To Right Tenants 
Your rental property attracts different types of renters ranging from students, families, single working professionals, etc. All these types of tenants are different in terms of long rental history and maintaining the property.  Hence, it becomes important that you rent to the right tenant who can take care of your property and keep you free from liabilities.
You need to ensure that any prospect who can cause issues in the future will not be able to rent from you. And in order to shell out the best among the lot, you need to put up solid rental criteria. Having solid rental criteria, you ensure that a certain prospect must meet your minimum criteria. 
Read: How to set up your Rental Criteria? 
Never ever make the mistake of renting to friends and family. There are a multitude of problems with these types of renters. And stuck up with rent arrears is one of them. And, considering you have a relationship with them. There is nothing much you will be able to do for recovering the rent arrears.
2. Have a Custom Lease Agreement
Don't ever make the mistake of relying on a verbal agreement as some other landlords do. Because if you do and ever caught up with rent arrears from the tenant. The trouble you will face for recovering the rent arrear and evicting such a tenant will not be worth the money you saved on getting the custom lease agreement. 
Get Your Custom Lease
Why Spend $150-$450 to get a custom lease with a Lawyer? When You can get an attorney reviewed and a state-specific lease by just paying $39.99 with Rocket Lawyer.
Create Lease
3. Online Rent Collection
If you are not already collecting the rent online, then it's a good time to start with. Ditching conventional rent collection by online rent collection really helps in minimizing rent arrears from tenants. There are various online rent collection services available today and it prompts the tenant to pay on time. 
With the help of these online services, you can send notification on when the rent becomes due and even has features of levying automatic late fees. Moreover, one of the online rent collection services by the name of Spark Rental has an automatic paycheck deduction feature. By adopting online rent collection, you will certainly start to see timely rent payments.  
Read:  Best Online Rent Collection Services Comparison
4. Act on Your Landlord Responsibilities in Time 
There can be instances when your tenant is withholding the rent payments willingly because you are not acting on your landlord responsibilities. Every tenant has a right to warranty of habitability when he is renting from you. And if you fail to provide the same, your tenant can withhold rent causing the rent in arrears. 
By warranty of habitability means that a landlord is responsible to comply with the housing codes governed under the state and federal laws. Furthermore, you are required to act on your maintenance responsibilities. And not acting on the same in time, your tenant has the right to withhold rent payment or deduct the maintenance amount from the rent.  
5. Get a Rent Guarantee Insurance
A Rent Guarantee Insurance covers you for the cases when a tenant defaults on the rent payments and is not vacating the property. Some of the Rent Guarantee Insurance Policy even covers the landlords for the legal costs arising in getting the possession of the property back from the tenant. 
Rent Guarantee Insurance is typically an inexpensive insurance policy and can cover you for up to 6 months of rent loss. So, it is advisable that you buy this policy and not worry majorly when you occur to rent arrears. 
Access to Complete Rocket Lawyer Library
Pay Just $39.99/ Month and get access to more than 1000+ legal documents in the Rocket Lawyer Library.
7 Day Free Trial