Finding Good Tenants is Easy with Weelo: An Honest Tenant Screening App
Weelo is an online tenant screening application that helps you generate an all-in-one inclusive tenant screening report from 30+ sources. The reports generated are comprehensive and Weelo maintains the accuracy and complete privacy of the information. Sign up is free for both parties. Either the landlord can send a request to the tenant on Weelo or the tenant can simply obtain their background check report.  
Seasoned Landlords understand the importance of tenant screening services for their business. All it takes is just one bad tenant to set back your year's worth of rental profits. Property damage is unavoidable and evictions are expensive if you haven`t vetted your tenant thoroughly.
Why not make good use of Weelo when it lets you perform a thorough background check on a prospective renter?
What Makes Weelo on our
Recommended List of Tenant Screening Services? 
The internet is flooded with lots and lots of tenant screening services and narrowing towards one is a task in itself. Weelo is one that makes up on our recommendation list. If we talk about vetting tenant screening services, there should be some parameters. Based on this, let's establish the parameters and how it helps us narrow down to Weelo. 
A good tenant screening service is very crucial for the well being of your business and a landlord should be able to clearly vet a service accordingly.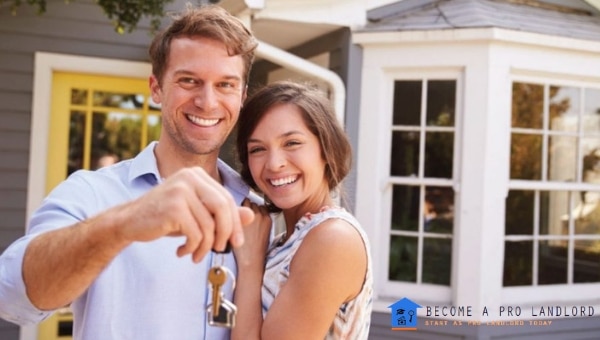 1. Simplicity of the Process
The foremost crucial factor for us to select a tenant screening service is how simple the process is to generate the background check report. It should be simple for both parties, the landlord and the tenant. 
Weelo has a simple user interface and the sign up process is a breeze. On the home screen itself, you can select whether you are a landlord who is requesting for tenant screening services for their tenant. Or a tenant who is required to generate his own background check report. You as the landlord or the tenant can fill out the advanced tenant screening form. Create an account and simply download the app to review the screening report. 
The best part about Weelo is it lets the landlord select whether they are bearing the cost for the screening service upfront or passing it to the tenant. Other tenant screening services also offer this functionality but with their premium membership only. 
Landlords often skip the question or consciously don`t establish upfront who will bear the cost of tenant screening. And this can create confusion at later stages. However, with Weelo`s  functionality, you are sorted. 
After you receive the rental application from the prospect, simply require a screening report from this prospect by sending a request through Weelo. The tenant will pay and Weelo will take care of the rest. This ease further helps you lay a stone for a good landlord tenant relationship, an important element for the success of your rental business. 
2. The Information on Tenant Screening Report 
The more comprehensive the tenant screening report is, the more you are directing the risk away from your business. Weelo includes its tenant screening report from 30+ sources including
a) Credit Report: 
Your tenant should be able to comply with the financial obligation of renting your property and hence it is important that you have a tenant's credit information before renting to the person. The tenant screening report from Weelo provides access to the tenant`s Credit report which includes information on their 
Credit Score

Bankruptcy Records

Credit Balance

A Negative Score Factor based on any delinquent accounts, credit usage, credit inquiries, oldest bank accounts and late payments.
b) Employment Summary:
You must verify the tenant`s Employment and the income in order for the tenant to pay rent consistently. Whether the tenant is a permanent employee or working on a contractual term, Weelo provides you with all insights of the tenant`s employment status. You can verify
Applicants`s Place of Work

Length of the Employment

Payout of the Applicant 
c) Criminal Background Check:
A bad tenant is a liability to your business and to the society especially when the tenant has a questionable criminal background. And with a detailed criminal background report, you can rent accordingly keeping in mind the nature and extent of the crime. Get access to tenant`s criminal background on Weelo which includes information compiled from 
National Criminal Background Records

Sex Offender Registry

Prison and Court Records
d) Public Records:
Public Records inform about any past eviction record on the name of the tenant. A tenant may have been evicted for a variety of reasons. And you should definitely stay away from renting to such tenants especially if the eviction happens in the recent past. Weelo runs through public records of the tenant and provides information about the 
SSN Verification 

Addresses Summary

Eviction record of the tenant

Any unlawful detainers 

Monetary judgments awarded against the tenant
3) Compliance With FCRA
The US is a litigation happy society and the citizens just seek an opportunity to sue somebody. You can`t take this risk. The tenant screening service that you are using to vet a tenant must be compliant with FCRA. The FCRA is the Fair Credit Reporting Act that rules how consumer credit information is obtained, shared and how long it can be kept. 
In a nutshell, the credit reporting agencies must not report outdated negative information which is more than 7 years old and 10 years old for bankruptcies. The tenant has a right to dispute the outdated and inaccurate information. And in such cases, the tenant can even sue and seek damages. You clearly don't want to mess with it. Else an unhappy applicant would be very happy to sue you and the violators. 
Weelo is absolutely FCRA Compliant.
4) Provides Value For Money
Weelo provides the complete value for the money spent on the tenant screening service. It is 100% transparent and upfront with its pricing, unlike other counterparts that either send a quote first or have various packages and confusing services. 
The comprehensive tenant screening services from Weelo cost just $14 for an all-in-one report, nothing hidden, simple and straightforward. Prior to Weelo, we were not able to find any other tenant screening services at such a hard-to-believe price. Most other popular tenant screening services cost no less than $20-$40 per applicant for a detailed information report.  
Weelo is Great, But are there any Apprehensions??
Like every good product has some flaws, Weelo has one or two. Though we can`t outright point to them as flaws but some misses that can be a great addition for them in the future.
1. An Integrated Rental Application With Screening Service
Weelo doesn't have an integrated Rental Application. Your tenant is required to submit a separate rental application with you and only then you can proceed with the tenant screening services. An integrated rental application would have made the process more seamless. 
Also Read: How To Create Your Own Rental Application?
2.
Human Scrutinized Reports Over Instant Reports
Weelo provides instant reports and ensures accuracy but misses out on additional human scrutiny that would be more appreciated by the applicant. However, the screening services that provide the option of human scrutiny are more costly and time consuming. 
The more time it takes to turn around your rental property, the more losses you will incur. In this regard, you need a tenant screening service to instantly share the tenant screening reports as long as the tenant completes the process. And we recommend Weelo for that. But if you are someone who prefers human scrutinized screening reports, you can consider beyond Weelo. 
3. Simple and Straightforward Pricing
While many adore the simple and straightforward pricing. This may eliminate the scope of asking for a good deal or a discounted quote especially when you have multiple applications to run the tenant screening services. But, the price they are offering, we certainly feel there can be no better than this from there.
Why Choose Weelo as Your Tenant Screening Service? 
We narrowed down on Weelo because it stands on our parameters tall and well. Furthermore with Weelo, we are also not required to opt for any monthly subscription, which can be a headache if you have just one property or a small portfolio. 
So, now it comes down to your personal preferences as well. Weelo as a tenant screening app is Simple, Straightforward and Instant. And if you are looking for a similar functionality from your tenant screening service, look no further as Weelo can be your perfect pick. 
We would also love to hear your thoughts on how important is the process of tenant screening for you? And if its important which tenant screening services do you prefer and whether they stand on the parameters, we listed above?