Sign a Month To Month Lease or Yearly Lease? Flexibility Vs Stability
Signing one type of lease may not work for everyone. Some landlords go for signing a month-to-month lease agreement with tenants while other landlords prefer signing a yearly lease. What should you choose? It is a question of flexibility over stability. In this article, we will be going to discuss what type of lease you should go for? Whether a month-to-month lease is of any good or you should sign the yearly lease only? 
The month-to-month lease is more flexible while a yearly lease sets a longer commitment but is more stable. You should choose the one that is favorable both for your property and your business needs.
How Does a Month To Month Lease Different From Yearly Lease?
Month to Month Lease, as the name suggests is a legally binding agreement that does not set a certain expiry date like the yearly lease. The terms and conditions remain the same for both. But the only difference is the monthly lease can be terminated by both parties anytime by providing a written vacate/move out notice prior to 30 days (depending upon your state laws). Whereas a yearly lease can`t be terminated before the expiry of the complete term. 
The month-to-month lease is a more flexible way of renting apartments for both landlords and tenants. While a yearly lease doesn`t offer this kind of flexibility at all. 
How does a Month to Month Lease Work?
In a month-to-month lease, the tenancy is established for an indefinite period without an expiration date. After every month the lease renews automatically unless any party provides a written 30-day notice to vacate the place. 

1. Does a Month To Month Lease Need to Be in Writing?
Like any other legally binding agreement, a month-to-month lease has to be in writing. It must also be signed by both parties to make it legally enforceable. However, if you have a holdover clause in your yearly lease, you are not required to sign a new monthly lease with the tenant. After the existing yearly lease expires, the lease will automatically renew as a month-to-month lease when the tenant is not intending to renew a new fixed-term lease. 
2.  How To Increase Rent on a Month-to-Month Lease?
You can increase the rent on a month-to-month tenant after providing a written one-month rent increase notice. Also, there is no cap on the number of times you can increase rent in a month-to-month lease setup. Though, the increase must be reasonable and adhere to the city and state limits where it applies. 
Read: How to Increase Rent Without Losing Even A Single Tenant?
3.  Is a 30 Day Notice Required For a Month to Month Lease?
It is required by law that you serve a proper 30 day notice to vacate to your tenant before terminating a monthly lease. The length of notice varies according to the state and in some states, landlords can even get the possession of their property by serving a notice for less than a week.    
4. What are the Month to Month Lease Tenant Rights?
The tenant who is on a month-to-month agreement has the same tenancy rights as on a fixed-term lease. Tenants have a right to warranty of habitability and thus the landlords need to imply by keeping the property in a good habitable condition, performing timely maintenance and repairs. 
Month To Month Lease Vs Yearly Lease 
Comparing the two different lease types, each has its specific advantages and disadvantages over the other. You should consider signing the one that suits your business needs.  The month to month lease being flexible has certain advantages it can offer to a landlord.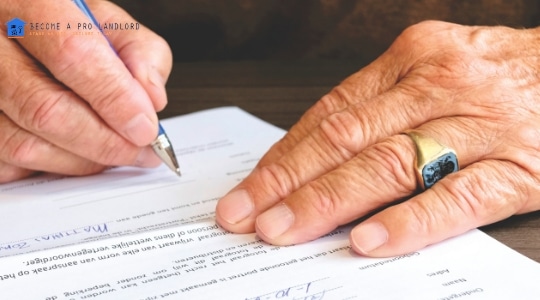 Working Out with Non Eligible Tenants:
Sometimes you occur to tenants that have minor blemishes on their credit history. You can`t take a chance with such a tenant by signing a year-long lease. But you can certainly consider a monthly lease with them. If something goes wrong, you can cut ends by giving a month's notice.  
Read: How To Craft a Rental Criteria according to Your Property Needs?
Ability To Increase The Rent:
The ability to raise rent in between the lease is only possible when you have a month to month tenancy. Simply, renew the lease next month with the increased rent amount. With a yearly lease, it isn't possible. You have to wait for the term to expire before you can raise the rent. 
Keeping At Par With Rent Trends: 
In hot markets of the US, rent prices are surging because of the limited supply ¹.   And keeping rents at par with market trends is not possible if you sign a yearly lease. A month to month agreement gives you a chance to review your rent prices every month. 
Charging Premium on Rent:
The month to month provides flexibility to the tenant of moving out without much hassles. In lieu of this, you can somewhat charge a premium on rent prices. The month to month agreement has a few dollars extra every month. In general, landlords charge about $30-$100 premium with month to month agreements. 
Keeping Good Tenants To Stay Even Longer
You can keep renting to your good tenants even if their lease term expires and they are uncertain of renewing it further for a fixed long term. Get them to sign the month to month lease. They will be happy to stay at your property for a few more months before they actually move out to a different place. 
Have you received our 7-Day Free Email Course on "Managing your Rental Business Like a Pro?" Subscribe now to register yourself today.
Is a Month To Month Lease Bad?
A month to month lease offers flexibility to both landlords and tenants. But if stability is what you want, you have to settle your wishes. You are not going to get the stability that you get with a yearly lease.  In this regard, a monthly lease will not be a perfect choice for you. 
Cash Flow is king when you invest in rental properties. But when your tenants are on a monthly lease, they can move out anytime by just giving a month notice. Technically, you are always a month away from getting your rental vacant. This kind of instability can hamper your business. You may or may not receive the rent next month. When you have such an unstable cash flow, it can really take a toll on your profits. 
Increased Tenant Turnover Costs
Landlords in general spend upwards of $1000 in tenant turnover costs. Imagine doing it multiple times as you have tenants who are renting month to month. Not only this, you will find yourself doing the process of tenant background verification, move in checks and a lot more quite often. Is it really worth it for you?   
Irregular Rental Income Claims To Qualify For Refinance/ New Mortgage
Rental Income is a solid proof of your income. It shows the earning potential of your rental property. Your lender can use it as an income proof to write you a new mortgage or if you are looking for a refinance. But with a month to month agreement, your rental income becomes inconsistent. And this will certainly  hamper your claims to show it as a solid income proof. 
Should You Even Consider Month To Month Lease?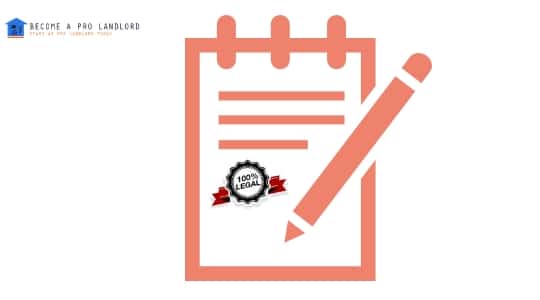 The Month To Month lease does not offer the kind of stability that a fixed or yearly lease can offer. But, it also doesn't mean you should always choose stability over flexibility. It totally depends upon your business needs. You may want to consider a month to month lease when
When renting to co tenants, one of the tenants may want to move out and end the existing lease. Removing one tenant from the existing lease is a cumbersome process if it is for a fixed term lease. But if you have a month to month lease, you will have no trouble changing the lease after one month. 
If you have a rental property in a college or university town, month to month agreements will be more suitable for you. Even the same goes for rental properties located in towns that have military bases. The active military personnel have to move out sometimes in the lease term for the  duty.  
If you have an intent to sell the property in a few months, you may want to consider doing a month to month lease with a tenant. On a month to month agreement, you can terminate the lease by giving one month notice and can easily sell your property. 
Not all buyers prefer buying a property when a tenant is residing in the property. Because the buyer has to assume the lease responsibility until the fixed term gets over or you have a sale termination clause in the lease. 
If you have your rental in tenant friendly states, you can consider having tenants on a month to month lease.  Evicting on a month to month lease is easier. If the tenant is not moving out, he can't argue much about the landlord doing eviction. You have provided sufficient enough notice and the tenant has to move out. Period. 
If you own a vacation rental where you stay for just a few days in different months of the year, doing a month to month lease will be appropriate.  The month to month agreement will give you the flexibility and plan your stays accordingly.  
The Bottom Line
Whether it's a month-to-month lease or a yearly lease. It is under the landlord's discretion to decide what is suitable for their business needs. Both the types of lease have certain advantages and disadvantages over the other. It is up to you to decide. Well, do let us know in the comments section below on what type of lease do you prefer signing with the tenants?
However, the only thing with a lease that landlords must pay attention to, is using a state-specific lease which is reviewed by an attorney. Not every lease you see is legally enforceable and can cause problems during desperate times.
Get Your Custom Lease
Why Spend $150-$450 to get a custom lease with a Lawyer? When You can get an attorney reviewed and a state-specific lease by just paying $39.99 with Rocket Lawyer.
Create Lease