Becoming a HMO Landlord in the UK (Starting From Scratch)
Considering becoming an HMO Landlord? Great! You can tap into a rental business that has the potential to generate even better rental yields compared to single lets. There can be no better time to set up an HMO Business when demand for affordable rentals is already at its peak. So, where should you start from? 
What is an HMO?
An HMO stands for a House in Multiple Occupation.
(You might know it already, but it is always better to validate the facts). So what actually is an HMO?
According to the UK government website, your property is considered an HMO if
Your place is rented by at least 3 or more tenants and forms more than 1 household. 

The Kitchen, toilet, bathroom are shared among tenants
A Household is either a single person or a family composed of couples (married or living together), children, relatives, half relatives, step-parents, and stepchildren.
Having less than 5 tenants living at your property, it will be considered a small HMO. But, if you have 5 tenants or more, you have a big HMO and that is subject to HMO compliances, rules, and regulations.
What Do You Need To Know Before Investing in an HMO?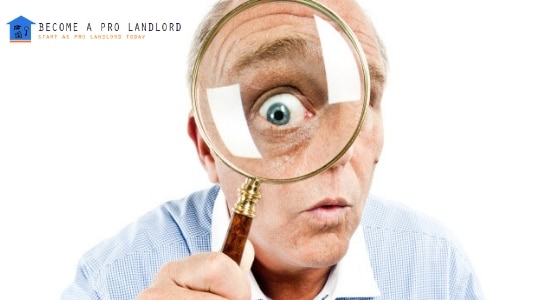 You might have heard how HMOs are great property investments. And investors are converting their property into an HMO to generate even higher cash flows. So is it for you too? 
Whether you are buying a brand new HMO Property or converting your existing one. Let's discuss, whether the HMO is actually a fruitful investment or should you reconsider your decision?
So, are HMOs Really Profitable? 
HMO Rental Yields are always higher compared to when the property is single let. But, this is just one side of the story. In order to calculate the HMO Profitability, you must take into account all the money that is coming in and that goes out.
On paper, an HMO investment might be making profits but in reality, you can be losing money every month. So it becomes important that you understand the profitability equation of HMO before you set up one.   
>>First, The Inflows
Consider the beautiful Cathedral City Durham in the UK where you are buying a 4 bedroom house for £160,000 and converting it into an HMO. The house after HMO conversion costs about £180,000. You took a mortgage of £120,000 and will be paying £600 every month. You rented each room for £120 PW. So, at the end of the month, you will be receiving £1920 every month. 
Suppose, if you have rented it as a single let, you will be getting around £1350 for a month. 
Wow! Bows and whistles. You are generating a higher cash flow of £570 every month. Isn`t an HMO a good investment in this way?
<<Now, The Outflows
There are certain costs associated with starting and running an HMO Business. 
HMO Set Up Costs
Not for small HMOs but for the big HMOs that have 5 or more tenants living at the property. Setting up an HMO requires certain upfront costs which includes
HMO License Fees 

Council Tax

HMO Compliance Costs

Management Costs unless self-managed
HMO Running Costs
Generally, the utilities and other services are all-inclusive in the rent for the tenants in an HMO Accommodation. And it makes sense in doing that as well. As it takes a lot of management stress away from you and even makes your rental listing attractive for prospects. 
So technically, you are the one who will be paying for utilities and you need to account for these costs as well. HMO utility costs can include paying for
Also, when you have more tenants living at the property, the costs of repairs and maintenance tend to go up compared to single lets. Hence, you must also accommodate these costs in your profitability equation.  
The thumb rule of HMO Investing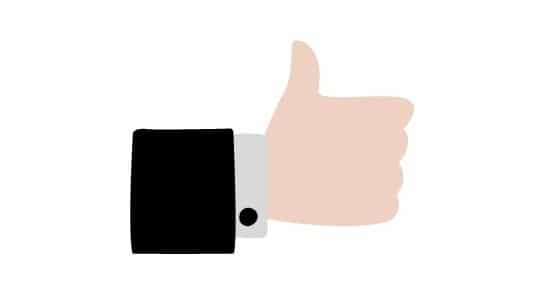 For those who are just starting out the HMO Business, you can estimate the costs and profitability as if you have a 4 Bedroom HMO, the rent from two rooms will go towards your mortgage, third room rent towards your costs and fourth room rent will be your profit. 
The more bedrooms you have, the more margins you can have. But more bedrooms also means you have more tenants to manage which further increases the repairs costs and even adds up HMO Compliance costs. So, you really need to find that sweet spot on how many bedroom HMO property will be profitable for your business. 
And if you can calculate in the above example of the HMO property investment where you are getting £120 PW on each room where you have invested £60,000 out of your pocket and another £120,000 in form of a mortgage. Doing the maths and using the thumb rule, you will be getting about 9.6% cash on cash annual yield from this property. 
Rent from 1 Room is Your Profit= £ 5760 Annually (£120 PW)
Cash Out of Your own Pocket= £60,000
Annual Yield= £5760 divided by £60,000; which gives an annual yield of 9.6%
This is a plain and simple calculation. In the real-world scenario, calculations might get changed due to various other factors as well. 
Buying an HMO Property To Rent
#1: Deciding the Location of the HMO Property
When you set up an HMO business, location plays a crucial role. You need to ensure you are buying your HMO property at the right location. Or for that matter buying a simple BTL and converting it to HMO later.  
So what the right location is anyway?
Demand for HMO in that area:
HMOs are an affordable category of rental apartments and are in great demand.  You can look to buy one such property in student town areas or where there are fresh graduated young professionals. These types of prospects mostly look for affordable shared accommodation options instead of renting a complete place for themselves.
Students can make great renters because 
Student HMOs are exempted from council taxes

Students have grants or student loans to cover their rent payments

They often have parents as guarantors to cover their rent payments. 
When you buy an HMO Property, you should target a location where supply is less. You shouldn't invest in an area where there are more HMO accommodations than the tenants in that area. And, how will you find such an area?
Most first-time investors have a conservative approach to buying in an area where the prices are lowest. You don't do that. Invest in an area where there is an entry barrier. Buy in an area where the price of the property is little above the average national house price of the UK. The benefit of this is you will have lesser rentals available in that area and you encounter less competition. 
But this doesn't mean I`m suggesting you buy in London. Anyway, London offers the lowest ROI at this moment, high property prices which don't go as per the rental yield. Aim something out of London which has less competition and high demand. 
Do check out this resource from wtfpropertyinvesting.com, where they have shared the ultimate hotspots for HMO Property Investments in the UK.
#2: HMO Mortgage 
The second thing to do is to sort out the financing if you are not buying in cash. HMO properties are a special type of investment property and you need a different kind of financing for these multi-let properties. 
When you buy a brand new HMO, you need an HMO Mortgage. And, obtaining an HMO Mortgage is somewhat different compared to financing a simple buy to let property. The HMO Mortgages often come with certain restrictions, offer less LTV, and tend to have higher interest rates. After all, they are special kinds of BTL investment properties where you can have multiple tenancies. 
As they are special, not all lenders offer HMO Mortgages. Only about 33% of the total lenders in the UK deal in financing these special BTL properties. 
Mortgage Term
Fixed Interest Rates
Variable Interest Rates (After Fixed Term)
ARPC
LTV
Up To 35 Years

2.09%-2.79% (2 Yr Fixed Rate)

2.49%-3.49% (5 Yr Fixed Rate)
4.99%-5.99% (After 2 Yr Fixed Rate)

5.24%-5.99% (After 5 Yr Fixed Rate)
4.5%-5.5%
60%-75%
Also, not every Investor can qualify for HMO Mortgage. Lenders generally screen investors under the light of
No. of Bedrooms in HMO

Location of the Property

Your Experience as a Landlord

Actual or Expected Annual Returns

Type of Prospects your property will appeal to

HMO License

Credit Rating

The property will be Owned by LLC or in your personal name
Generally, lenders originate HMO Loans for only experienced landlords having at least 2-3 years letting experience on their hand. However, if you are a brand new landlord, some lenders may allow exceptions if you can have professional property management in place.  
Don`t Worry
You can easily find professional HMO Property Management companies. Most companies usually charge between 10%-15% of your monthly rents to professionally manage your property.
Converting a Simple BTL into an HMO
Not necessarily, you are buying a new HMO Property. It can be that you are turning to HMO Landlord by converting your existing single let BTL to an HMO. Since you have anticipated the demand and recognized the opportunity of transitioning to an HMO Landlord. This means you already have a great demand for HMO rentals in your area and you are on par with a great location already.
Before having the HMO conversion, you need to take planning permission depending upon your state rules and comply with the HMO regulations. 
Before You Convert BTL into an HMO:
If you have an existing mortgage on your property which you are going to convert from a Single BTL to an HMO. It is important you first check with your existing mortgage lender whether they approve the conversion or not. 
Do You Need the Planning Permission?
When you convert an existing BTL property to an HMO, you are sometimes required to make alterations, maybe adding a section, or a room or, moving a wall here and there. And to do all of these, you require planning permission from the authority. 
Suppose you are buying a two-bedroom terraced property, and making necessary modifications to convert it into a 4 bedroom HMO. 
The HMO Planning Permission is formal local authority permission or council permission for the alteration, or similar kind of development for the use of HMO. If your HMO will have less than 6 tenants, you require C4 permission (Small HMO). And if it is more than 6 tenants, you will need a Sui Generis HMO Planning Permission (Big HMO). 
Understanding The HMO Rules and Regulations
#1: The HMO License
Based on the number of tenants and bedrooms in your property, you may require a license to run an HMO. The HMO landlords who have 5 or more unrelated tenants living at their property are required to get licensed with the council. 
However, you may require to get additional licensing even if you have a small HMO depending upon your area. Do check it with your council. The council has got discretionary power to impose licensing on some HMOs which necessarily don`t need one.  
To obtain an HMO License, you need to pay a License fee which varies from state to state, and the no. of rooms you have. In general, the HMO License fee can range from as low as £300 can go upwards to £1500. The license is renewed every 5 years. 
#2: Rules and Regulations For HMO Landlords
In order to run a certain HMO, you need a license. And to get a license, your HMO Property must meet the rules and legal regulations. These rules and regulations fall under the AST regulations which are governed under the Housing Act of 1988 and the Housing Act of 2004.  
The HMO Rules and Regulations are basically the safety standards that every HMO Landlord must meet to provide a safe and habitable environment for tenants. And necessarily to obtain a License.
The Foremost HMO Rules and Regulations include:
HMO Regulation for minimum room size

Gas Safety Regulation

Fire Safety Regulation

Fitness For Human Habitation 
The HMO Rules and Regulations are similar to what you need to comply with when there is an AST. But being an HMO, they are a little extended as there are more people residing in space as compared to a single let. 
Before you apply for an HMO license, get to know all such HMO Regulations here. 
Disclaimer:
Don`t count this as professional legal advice. Get certified legal counsel for legal matters. 
HMO Landlord Compliance Checklist
Once your HMO is ready and you obtain the license. You need to ensure you are good to go as an HMO Landlord. Check this compliance checklist before you rent your property to tenants. 
Obtain a Valid Landlord License, if mandatory

Check whether the Tenant has a Right to Rent or not in the UK

Provide Energy Performance Certificate (EPC) to tenants

Assess the Risk of Legionnaires Disease

Provide Updated How to Rent Guide For Tenants

(Renting Out In England)*

Register with PRS Scheme (Property Redress Scheme)

(Renting Out In England)*

Securing Tenant's Deposit in a Government Approved Tenancy Deposit Scheme.
HMO Landlord Responsibilities
The HMO Landlord is required to act on his responsibilities and provide a safe and habitable place for tenants to live at your property. In that sense, you as a landlord is responsible for
Display a notice in the common area detailing the Landlord`s name (or the Property Manager), Address, and Contact details. 

Ensure your property is not overcrowded.

Maintain proper drainage and a clean water supply. 

Cleaning and Maintaining of Communal Areas

Providing a Trash Receptacle and ensure regular trash removal

Maintain the interior and exterior of the property

Act on Tenants Maintenance Requests 
Also Read: What Maintenance Requests are Landlord Responsibility?
Important Tips For HMO Landlords 
Consider buying Landlord insurance to protect your rental property. Though it is not a legal requirement to buy one. But, since you are running an HMO where you have more tenants, things can go bad. Having landlord insurance will cover 
a) Damage From Perils: Your rental property from an insured event 
b) Contents Insurance: You are providing furniture and other appliances to service tenants and if some damage occurs to these, you will be covered. 
On top of this, you can consider a Rent Guarantee Insurance which covers you for cases when a tenant defaults on rent payments. 
Various unrelated tenants are going to occupy your HMO Property. And as an HMO Landlord, you don't want conflicts between different tenants causing damage to each other property. Encouraging your tenants to buy renters insurance will likely avoid such conflicts and keep you away from them. 
"A Renters Insurance covers a tenant in case of any damage to their personal belongings."
Read: What is Renters Insurance and How it protects Landlords?
There are specific rules and regulations relating to HMO Accommodation. So, it becomes important that you use the right tenancy agreement which is specifically for an HMO. The HMO Agreements are different Single Let AST agreements. 
According to the situation, you can have either a sole tenancy or a joint tenancy at your HMO and then you are required to have a tenancy agreement accordingly.   
Just don`t download any free Tenancy Agreement online or make changes to the terms of an existing agreement. As such an agreement can be void and may not enforceable for your case. 
The Bottom Line
Now that you make it to the end. I feel you have got the right recipe to set up an HMO Business for yourself. An HMO Business is surely a rewarding business but you must be careful of abiding by the law and do a thorough referencing of the tenants before placing them in your rental property.
"Just starting Your Rental Business, then you maybe want to subscribe to my weekly newsletter, where I share regular information on becoming a better landlord."