Tenant Illegally Subletting- No Idea What to Do?
Illegal Subletting is on a rise. And if you`re reading this article today,  there are good chances that you are also scammed by your tenant for illegally subletting your unit. According to research, in the UK alone, about one-third of renters are subletting their rental apartments without their landlord's consent and 4 out of 10 tenants have plans to do so in near future. 
You really need to protect your interests as a landlord! 
Illegal Subletting is a breach of the residential lease that prohibits subletting. Collect evidence and notify your tenant to rectify the violation in a set time. Further, if the tenant fails, serve a section 8 notice and finally take the eviction route. 
How Bad is Your Situation?
Most landlords don't get to know about illegal subletting by their tenants unless they run into some bumpy situation. So, let's evaluate what just happened with you and how exactly you ran into this?
You went on to collect the month's worth of remaining rent from the tenant. And what you found out is that your tenant is not living there anymore. He has rented the place to another tenant. Even worse, he has rented to multiple tenants. What you now see is lots of tenants living in a cramped space. God save you! You are in a messy situation.  

Your neighbor complained to you about some menace going on at your rental the other day. You go on to talk about this with your tenant. And what you found is that the tenant is accompanied by roommates. They are also living along with your tenant.  
Is your situation somewhat similar? How bad is it? 
If your tenant is living at your rental property but has rented out to a roommate, you are still in a better position. These roommates are lodgers and are no direct threat to you. More on that later.  
But, if you encounter what I referred to as a messy situation above, you need to prepare yourself for the worst. Because tenants like these who illegally sublet are big-time scammers and mostly have a history of committing such offenses.  
Wondering, how come such a criminal tenant got through your background checks? Then, either you failed to perform a thorough background check or the tenant has fraudulently made his way through your background checks. Either way, you need to up your background check strategy in the future.  
---
Tenant is Illegally Subletting, But Paying Rent
Do you need to worry if this is the case? You may be, even though you are receiving rent. 

The Cons of Subletting
Subtenants are not legally obligated to comply with your lease`s terms and conditions. And this might be of concern to you. 

Your Buy to Let mortgage lender might not allow subletting or has implicit restrictions around it. And this might cause issues with your lender and may withdraw your mortgage. 

You don`t know who your sub-tenants are. And whether they qualify your rental criteria or not?  What if your tenant just placed them in your rental for sake of profits without any verification? Do you need to take a chance? 

Your tenant has rented to multiple tenants making your property an HMO. And if you don't have a license to HMO, you can face legal troubles. 
But, then the Pros of Subletting
You are getting the rent anyway. But if you choose to remove subtenants, you may have trouble receiving the rent and may encounter a vacancy. 

No conflicting interests with your tenant. Hence you are avoiding all sorts of legal troubles and protecting your rental property from disgruntled tenants. 
Decide, whether you wish to keep allowing your tenant to illegally sublet your rental property or not. Because it can swing both ways. 
Well, if I were in this position, I will first go and confront the situation with my original tenant. You should do it as well. And if your tenant agrees to work up his way with you, you must give it a chance. Try to reason with your tenant for what causes him to sublet the property? Is it some financial hardship, some temporary relocation, or what?  
If you feel your tenant has a strong reason to do it and now is truthful about this subletting situation. Then, in my opinion, you should grant him your consent for subletting if you have had no issues so far with this arrangement. 
Because by allowing subletting, you are transferring some load of lease from your original tenant to share with the subtenant. And when you are granting consent, do ask your tenant to sign a sublease agreement with the subtenant. 
---
Tenant is Illegally Subletting, Neither Paying Rent Nor Moving Out
So, you are actually having this deadbeat tenant. This tenant needs to be evicted at any cost. 
But then what about the subtenants, do you need to evict them as well? 
What should be your recourse in this situation? 
First of all, go and meet the subtenants and let them know about the subletting situation. Chances are they are unaware of the situation. At this point, you can ask these subtenants to leave your property as they are not renting from an authorized person and not to pay any money further to your criminal tenant. 
It will be a good ground for both of you if they agree. But if they don`t, simply tell them that you are going to apply for eviction and bailiff possession orders against your original tenant. And in that case, the subtenants have to leave anyway without your need to evict them.  
Remember not to accept any monies from these subtenants in lieu of allowing them to live at your property. You both might need to cut the middle man but first, you need to evict the original tenant. And only after which, you can make a new lease agreement with these subtenants to allow them to stay at your property. 
Read: The Landlord's Guide To Evict A Tenant Who is Violating the Lease
---
Do Illegal Subtenants Have Any Rights?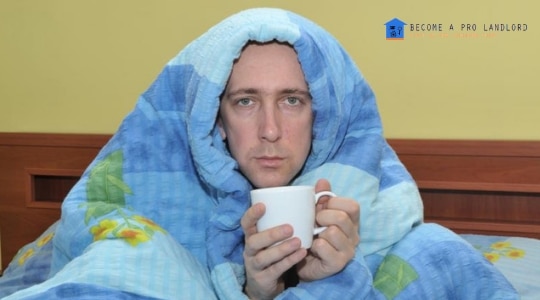 If your original tenant is not living at the property
The Sub tenants living at your property are not your tenants but tenants of your original tenant.  They may have their rights depending upon whether they have a legal agreement or verbal agreement with your tenant irrespective of illegal subletting. 
And, even if they have rights but that doesn't concern you because they have not rented from you but from your tenant. When you will evict your original tenant, they have to leave the property. 
If Your Tenant is Living at the Property
If the tenant is living at the property, the subtenants are more of lodgers than subtenants. These lodgers have no exclusive rights unless there is an assured shorthold tenancy established. And even if there is AST, your original tenant has illegally sublet the property and hence these illegal subtenants have to move out anyway. 
---
How Do You Prevent Your Tenant from
Illegally
Subletting Your Property?
It is really important for a landlord to ensure that a tenant doesn`t sublet his property illegally or without his landlord's consent. In this context, there are few practices that you need to adopt to prevent tenants from illegally subletting your property.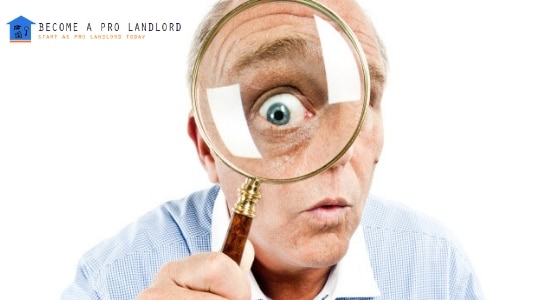 1. Detailed Background Check 
A thorough background check is a backbone of a successful rental business. You may be already doing it in the past. But just for your knowledge, a detailed background check involves
Criminal and Eviction History

Credit Checks

Rental History

Stable Income
Still, want more on how to do a detailed background check? Here is an ultimate guide to do Tenant Background Check Like a Pro! 
Have you wondered whether your Rental Criteria is at par with your Rental Property or not? Are you attracting the right type of renters to your property? What if you can eliminate the unwanted tenants even before you perform a background check? A solid rental criteria is what you need. 
Read: What should be a perfect Rental Criteria for your Rental Business?    
---
2. Prohibiting Subletting in Your Lease
What your lease says about subletting? Is there any provision in your lease that prohibits subletting? 
"Subletting in some states is not illegal. You can`t deny a tenant with a reasonable reason to sublet."
So, if your state doesn't dictate rules around subletting and you want to avoid it, you can add a provision in your lease. Simply add an addendum in your lease, stating the landlord holds the right of subletting, assigning or sharing the premises with anybody who is not on the lease without the landlord's written consent. 
Don`t know whether your state allows subletting or not? Get an attorney reviewed State Specific Lease Agreement with the sublet clause.
---
3. Regular Inspections
How often do you inspect your rental property? It is advisable that you pay a visit every 3-6 months. Regular inspections give you an opportunity to keep a watch on what's going at your property and whether your tenants are complying with the lease. 
Most often, if your tenant is illegally subletting, you can sense it by doing regular inspections. Check for possible signs like additional bedding, extra pillows, increased utilities (if you pay for it). You got the idea.  
Once during an inspection, I found out that a tenant in my apartment building has additional bedding in his room. The additional bedding is there for maybe a one time guest. But after checking the outside CCTV camera of the building, I suspected my tenant is illegally subletting to someone when the lease prohibits it. 
Disclaimer: Do refer to privacy and CCTV laws in your state if you are planning to install them on your premises.
---
4. Be Friends with Neighbors
Neighbors are your best curtain-raisers. Be friends with them. You don`t live at your property but your neighbors do live nearby. How many renters are living at your property? How well are renters are keeping your property? Your neighbors can help you keep a track of that. 
So, does your neighbor have your contact details? Can he reach you in time of need? It is always a good idea you have a small chat or something with your neighbors when you visit your rental property during inspections.
---
5. Foster a Good Relationship with your tenant
No, I`m not talking about a relationship with your tenant, not quite literally. Well, be a landlord who is emphatic to his tenant. The one who cares for his tenants and believes in making his tenant stay comfortable. 
The benefit of it, your tenant will trust you. It will be easy for him to communicate with you about issues related to renting from you. Most times, the tenants sublet because they are having trouble meeting the financial obligations of the lease. 
And if this would be the case with your tenant, he can communicate the issue in advance.  Then, you may work up something together instead of him illegally subletting your property. 
Read: How I manage to Foster a Good Relationship with my Tenants? 
---
6. Make it Legal  
A good way of avoiding illegal subletting at your property is by making it legal. A legal subletting is favorable for both parties if you approach it the right way. The first being that you have a clause in your lease regarding subletting and that the tenant will need written consent from you. The further steps include
The tenant is getting a sublet and the sublet is clearly your tenant's responsibility. But you must screen the sublet thoroughly and ensure the sublet satisfies your rental criteria too. 

Make sure your tenant and the sublet sign a sublease agreement. It will make both the tenant and the sublet legally abiding parties.  
Read: Renting To Multiple Tenants at One Property
---
7. Let the Tenant Break the Lease Early 
Not just for the financial obligation, a tenant sublets because they have to relocate between the fixed lease term. So, even if they move out early, they have to meet the obligations of the lease. And in such a situation, they mostly assign their lease to sublet and move out. This then creates the situation of illegal subletting.     
You can avoid it by allowing your tenant to break the lease early. And for letting your tenant do that, your lease must have a provision of breaking the lease early. 
Read: How to let your Tenant Break the Lease Early?
---
The Bottom Line
Now that you have reached to end of this post, feel free to share your tale of how you discover your tenant is illegally subletting. And your experience while deal with this bugger?
Are you a DIY Landlord who wish to learn the tips and tricks of successful landlording? Then, you should sign up for my newsletter where I try to come up with helpful resources around landlording every week.